The Promise of Plague Wolves, by Coy Hall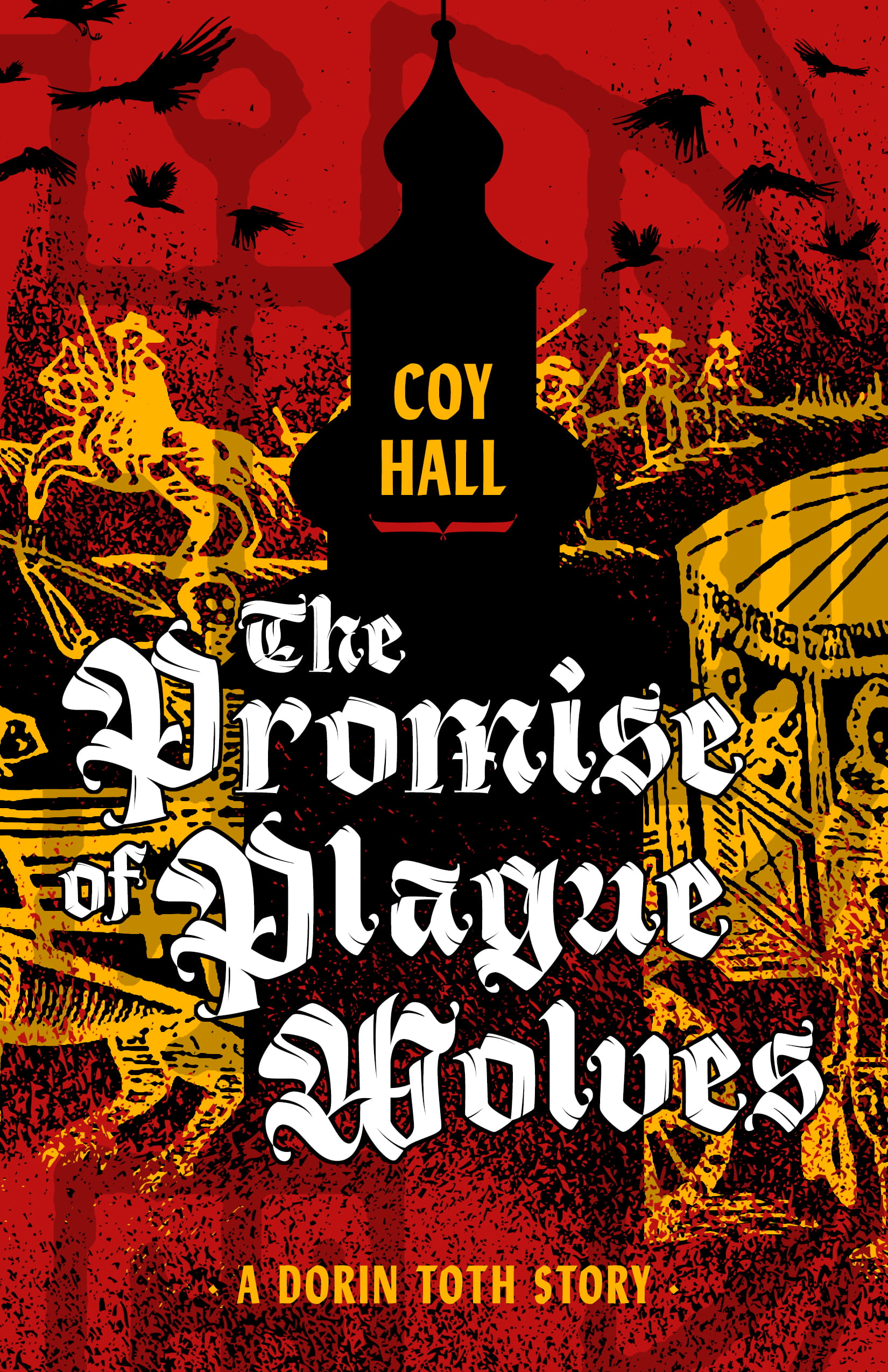 Synopsis:
AUSTRIA. 1686.
Two plagues rage in the countryside. One plague is smallpox, a torturous disease that ravages the body, turning homes into tombs. The other ailment is more mysterious, a scourge of occult origin, a plague that ravages the mind and consumes the soul. Here the deepest horrors are made manifest. Here the dead walk the shadowed wood. Here a spirit and its brood of changelings emerge from the earth to feed. Into this malefic maelstrom enters Dorin Toth, famed occultist and investigator. Accompanied by his faithful greyhound, Vinegar Tom, Toth must find the source of the eldritch epidemic. Will Toth and Tom prevail against the blights that they uncover? Or will the dark storm of ghosts consume them?
The Promise of Plague Wolves is the new historical horror novel, written by Coy Hall and published by Nosetouch Press. In the style of previous books by Hall, we have a really well researched historical setting, which, mixed with an excellent horror atmosphere, creates a quite memorable story.
Austria, 1686. Dorin Toth, a famous occultist with gipsy origins, has been called to investigate two plagues, smallpox and one that might have a supernatural origin. In the company of his loyal greyhound, Vinegar Tom, he is sent to a forgotten village in Styria, where strange things are happening; his rival, Doctor Groza, has also been called, an encounter that will create some friction between them, as both had a common past, and their ways of focusing the investigation are quite different.
With the inestimable help of Vinegar Tom, Toth will try to uncover the origin of the miasma affecting the villages, which is also provoking visions to some of the inhabitants; and fighting in the process some of the best antagonists Hall could have created, partly by the addition of their POV to the novel.
Hall manages to create a quite convincing setting, putting a great amount of care to historical details and elements that help to immerse us in the highlands of Styria. A time of changes, progress, which is mostly reflected in cities, while the villages are still experiencing the obscurantism.
In this context, it's quite interesting to see how Groza acts as a counterpoint to Toth; while Groza defends what he thinks is the rationalism, Toth is a tradition investigator, and their social origins are completely opposite. We will observe how the "medicine" represented by Groza in many cases will be harmful, being, however, Toth, ironically the reasonable person.
In this setting, Hall manages to create a wonderful horror atmosphere, creating tension from the start of the story, and progressively raising the stakes. A mystery that we will see being uncovered by Toth and Tom; I really enjoyed the detail of how much Toth takes care of his dog, considering him much more than a companion.
If you are looking for a well researched historic horror novel, Coy Hall has clearly delivered it on The Promise of the Plague Wolves. Personally, I would say my favourite book from this author.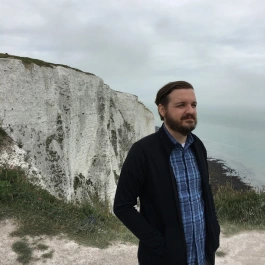 Coy Hall
Coy Hall lives in West Virginia with his wife, and they share a home with a clumsy Great Pyrenees. He splits time as an author of mysteries and horror and as a professor of history. His short stories have appeared in a variety of anthologies and magazines.
His first book, Grimoire of the Four Impostors, released in 2021 from Nosetouch Press. His second book, The Hangman Feeds the Jackal: A Gothic Western, released in 2022.
History has influenced his writing, with many of his stories set in the distant past – sometimes the real past, sometimes an imagined one, but most often a mix of the two.