The Rains Came Down, by Julian Shaw - A review by Charles Cavendish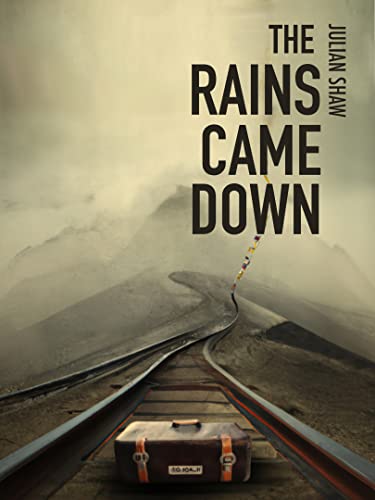 Synopsis:
A world where nature has claimed the streets of London… where ageless people are perilously addicted to sucking marbles… and where the deaths of three men from another world threatens the order of the universe… In this, his debut novel, Julian Shaw has created a life-affirming and enchanting parallel universe, remarkable for its torrential bursts of action and overwhelming floods of emotion.
When Gareth Edwards dies in a train crash, he emerges in The Meadow , a realm existing somewhere between life and death. Hunted and on the run, he finds refuge with a travelling circus and journeys with them across the splendour of this strange world, where pubs organise rebellions, cave dwellers archive Earth's disasters – and where a network of monasteries are commissioning expeditions into the Welsh mountains that are too dangerous to speak of. Gareth joins one of these expeditions, only to find something yet more perilous waiting for him – something with origins that reach beyond this world and into the trauma of his past.
What if death was just the start of the journey?
The author was kind enough to give me a copy of their book to review in return for an honest review.
The Rains Came Down is a wonderful mix of the dystopian and fantasy genres. Increasingly I'm finding that I'm really enjoying those novels which straddle genres, so this was very much up my street.
The story starts with the trauma of a train crash and where in most cases that would be the end of things, it's just the start of the journey for our main characters Gareth and Hassan. Our main POV is from Gareth, a shy & socially awkward teenager who struggles to find his place in the world before being killed and flung into a parallel world known as The Meadow. This world has the familiarity and trappings of our world but with some very disturbing differences. For me, it was this sense of otherness that remained with me after reading the book.
Julian has created a truly unsettling world. From the sinister interrogations, the new arrivals are subjected by the authoritarian Distillery to the ruthless suppression of the inhabitants of the Meadow, this is not an easy world for many people. Gareth and Hassan initially find themselves at the mercy of the frankly terrifying Distillery, think interrogations, forced labour, oppressive & abusive guards all of which combine to create a very unsettling scenario. One for me at least that evokes one of the darkest periods of modern history during WW2.
Whilst are some reasonably heavy themes of oppression, and corrupt government run throughout the book this is balanced with a sense of hope and selflessness from those who are opposed to what the Distillery is doing. We encounter a raft of characters who are trying to oppose them and that "underground" plays a very important part of the story. I'm hoping we can see more of this in a sequel (hint hint). The question of an afterlife is as old as humanity itself; I really enjoyed the way the book presents a possible world that could be the next step after we leave this one.
The humble Childs' toy, the marble, takes on a major significance in The Rains Came Down. Marbles are used as a source of sustenance (in lieu of food & drink) but critically as a way for the inhabitants of the Meadow, they allow them to retain a link to their memories and past lives on earth. They also allow the memories of others to be experienced through sucking the marbles. I won't into further detail as I don't want to give away any spoilers, but the way marbles are used was an intriguing part of the story and one which really makes the book stand out from other offerings.
As a bit of a history nut, I also really enjoy the interludes between chapters, these often had me going down several internet rabbit holes to do further research. I'd certainly encourage anyone who's interested to do the same.
If it's not obviously already I would strongly recommend grabbing a copy of The Rains Came Down. Be prepared for a unique story that will stay with you long after you have finished.
* * * * *
About the reviewer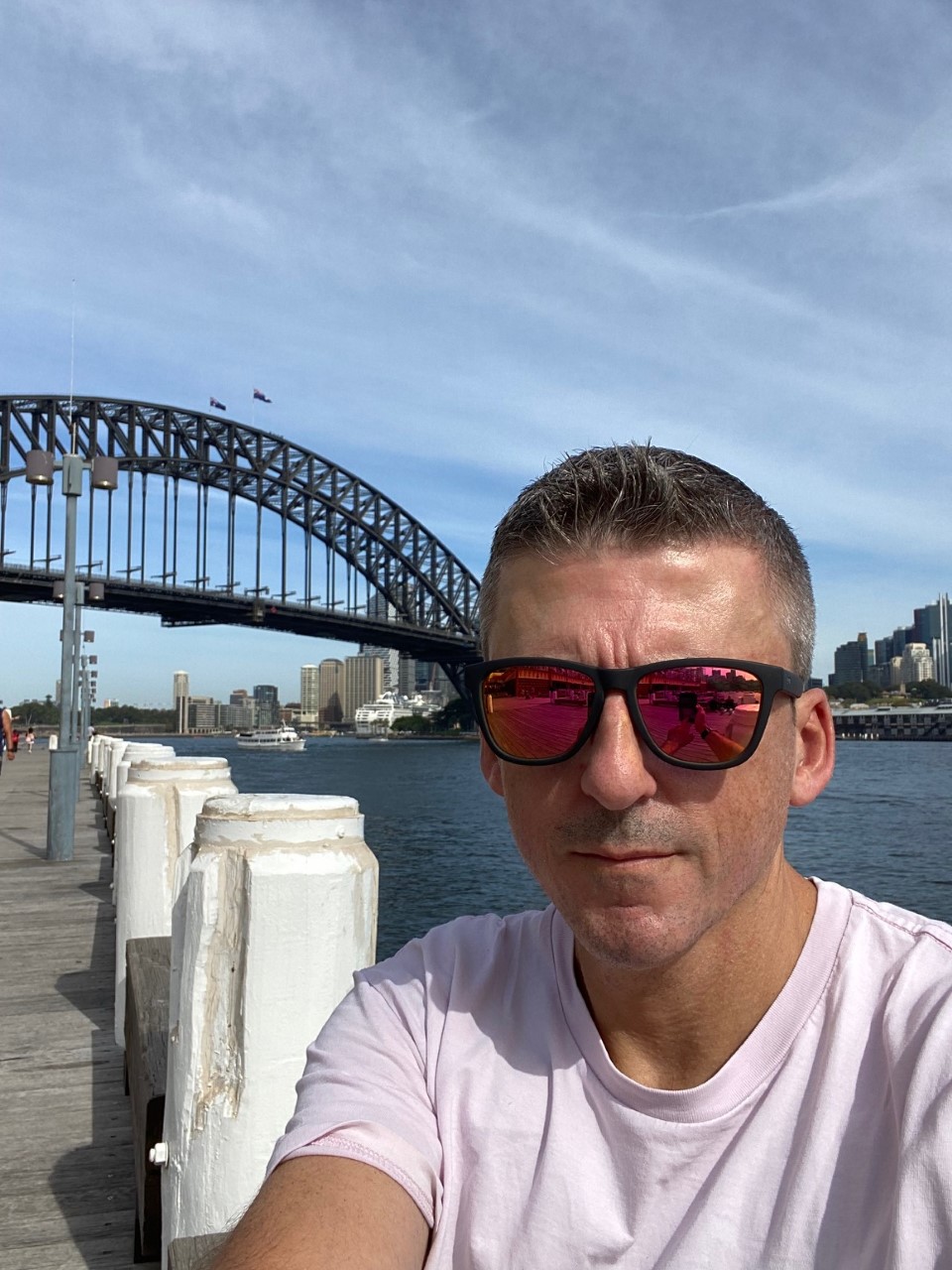 Hey I'm Charlie!
I'm old enough to have seen the original Star Wars trilogy at the cinema (let's leave it at that). I currently live in Sydney (Australia) with my wife, three teenage children, and two pugs. I have spent about half my life in the UK and the balance in Australia so tend to have a strong English sense of humour.
I've always loved books and reading but stumbled into the world of indie authors/self-publishing after making the "brave" leap onto Twitter in 2022. This proved to be a revelation and I have been getting involved in the community ever since, with my main focus being on indie SFF books.
I'm keen to help promote indie authors and so thought I'd try my hand at writing a few reviews, its very much a work in progress!
Outside of reading and the book community, I love running, my pugs, and my family (not in that order).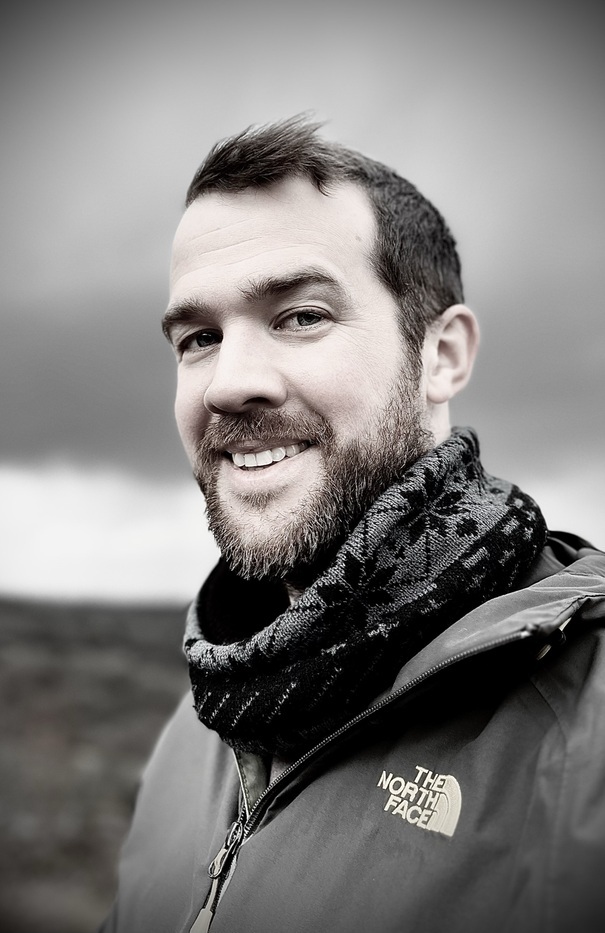 Julian Shaw
Julian Shaw, PhD., is a British author whose work spans Speculative Fiction and Science Fiction. His writing brings together his passion for the vastness of nature, the dirty complexity of society's edges, and the beauty of everyday interpersonal relationships. Julian carries with him his experiences as a frontline firefighter, a university lecturer in Politics and Urban Geography, and a post-graduate researcher of extremist politics.