The Reaper's Quota, by Sarah McKnight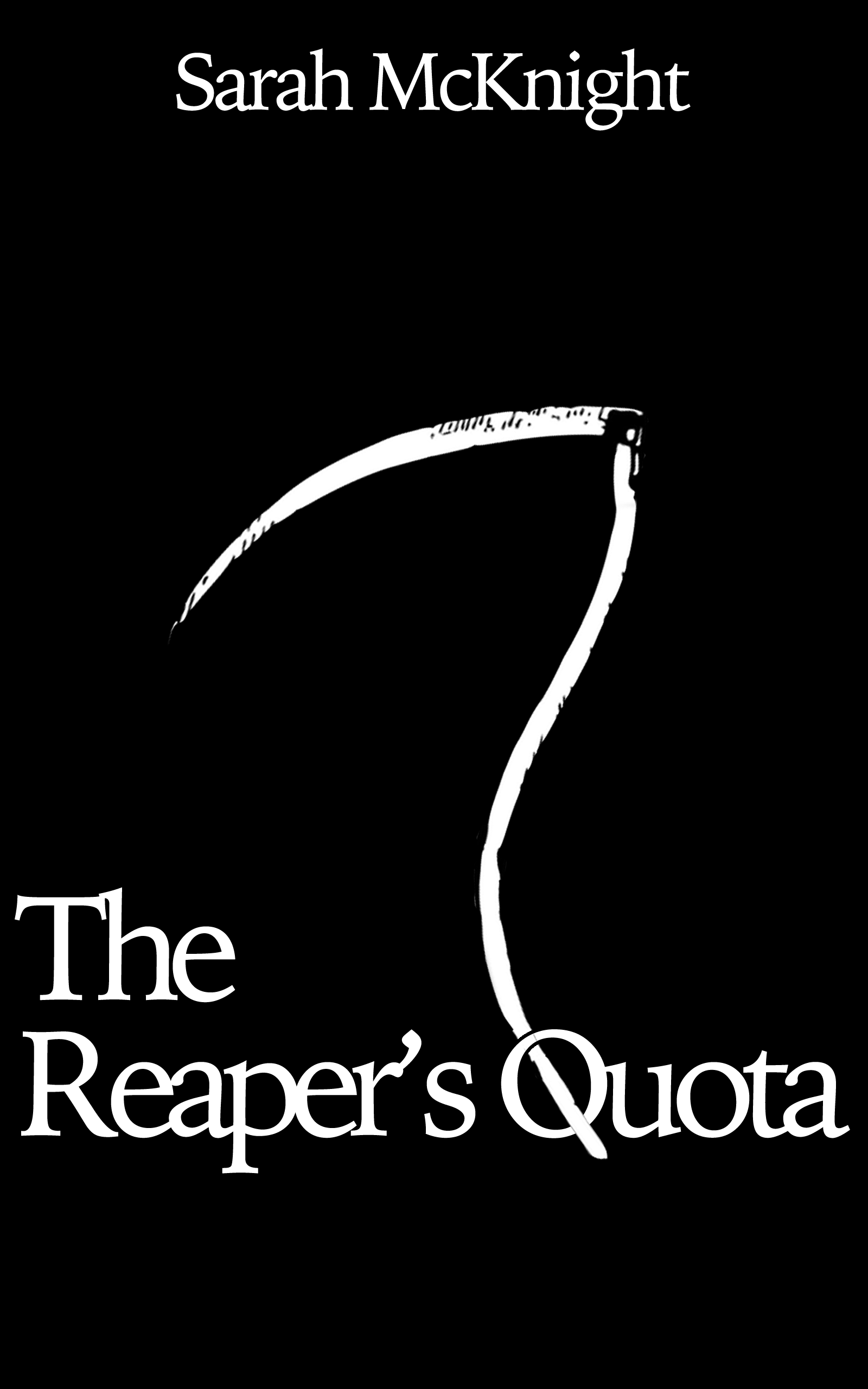 Synopsis:
Meet Grim Reaper #2497. Behind on his work, he must complete his quota of thirty Random Deaths or face termination in the worst way. Faced with an insurmountable task and very little time to complete it, Reaper #2497 struggles to hang on to the one thing he's not supposed to have - his humanity.
The Reaper's Quota is a unique fiction book, halfway between horror and humour, written by Sarah McKnight, and which placed 5th among the BBNYA 2022 finalists. In this novella, we will be spectators on how the life of a Reaper is, and how Reaper#2497's will change.
Reaper#2497, who somehow remembers he was called Steve when he was a human, has fulfilled his Assigned Deaths, but is still missing the 30 Random Deaths he needs to complete each month to not be terminated. This task is becoming increasingly more difficult each month, and he can't stop thinking if becoming human is possible, something that he has been talked against.
With this premise, Sarah McKnight creates a unique story, showing how the life of Grim Reapers is; painting it as a sort of office focused on bringing death. With a twist of humour, we have a light novella, which can be perfectly read in one sit, around the struggles of this particular Reaper.
How our character will deal with them will have some consequences for the world; and will progressively become more different from what a Reaper is supposed to be, the source of all his problems.
I found the pacing to be a little bit weird, probably due to the length of the story; as we need to conclude it relatively soon, some of the Random Deaths get summarized at the end of the chapters. Said that, you never feel it as too slow, it lands in a sweet spot once you get accustomed to the structure of the story.
If you want something different, and you don't mind some dark humour, I can totally recommend it to you. It will make you think, and at the same time, it will be a fun read, showing why it finished as 5th in BBNYA 2022.
* * * * *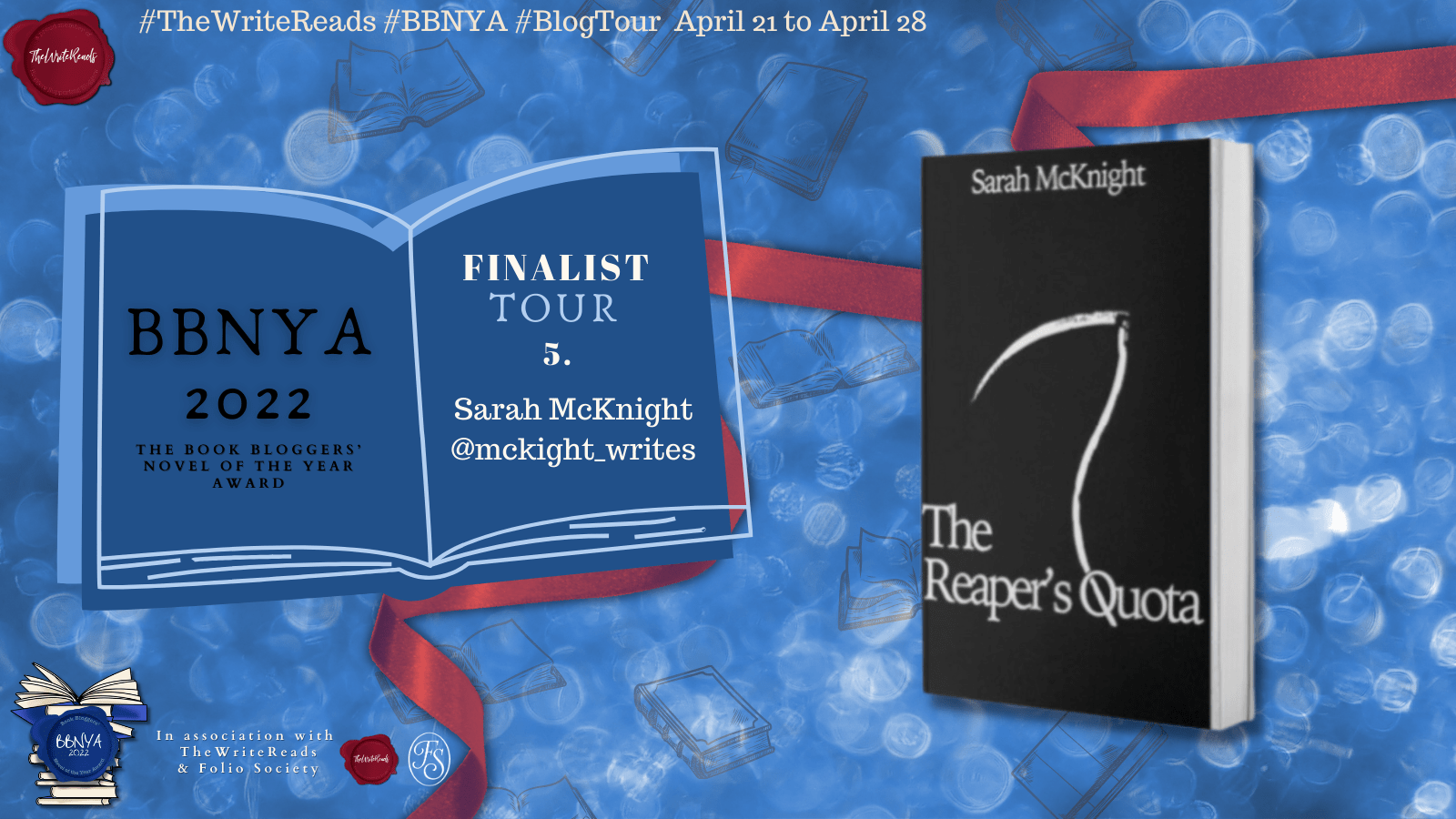 BBNYA is a yearly competition where book bloggers from all over the world read and score books written by indie authors, ending with 15 finalists and one overall winner. If you are an author and wish to learn more about the BBNYA competition, you can visit the official website http://www.bbnya.com or Twitter @bbnya_official. BBNYA is brought to you in association with the @Foliosociety (if you love beautiful books, you NEED to check out their website!) and the book blogger support group @The_WriteReads.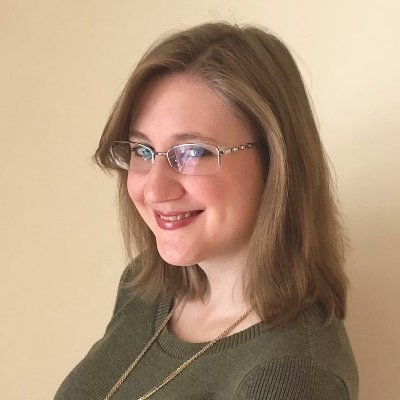 Sarah McKnight
Sarah McKnight has been writing stories since she could pick up a pencil, and it often got her in trouble during math class. After a brief stint teaching English to unruly middle schoolers in Japan, she decided she wasn't going to put off her dream of becoming a writer any longer and set to work. With several novels in the making, she hopes to tackle issues such as anxiety, depression, and letting go of the past - with a little humor sprinkled in, too. A St. Louis native, she currently lives in Pennsylvania with her wonderful husband and three cats.