The Scars of Jorn Redclaw (Tales from a Domanskan Fireside #1), by Anthony Mitchell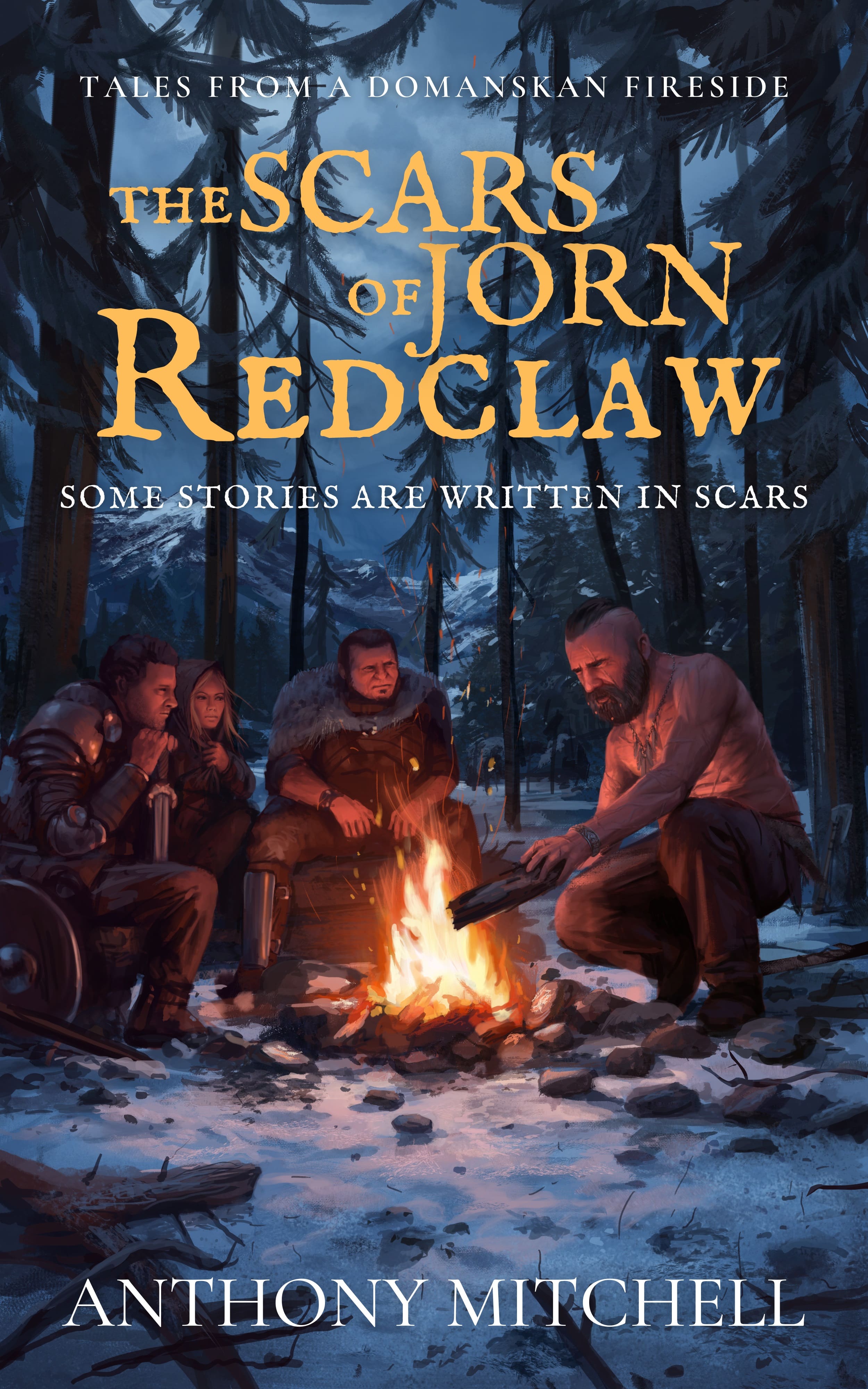 Synopsis:
They say some stories are written in blood. But, sooner or later, it's the scars that hold the truth.
No one knows this better than Jorn Redclaw, a man who made his name fighting beside the legendary Wolfeater. His scarred flesh is all the proof needed of a life lived… and the price paid.
But when you find yourself sitting beside a campfire in the middle of a winter's night, what else is there to do but relive the glorious past?
From the jagged cut to his brow, suffered when swimming the Adalvas, to the ruined remains of his leg, earned in a brutal fight with the monstrous Old Bear, Jorn will share his stories with the lucky few he calls his friends.
But has he forgotten the only truth that counts? That some wounds never heal.
The Scars of Jorn Redclaw is the first book in the Tales from a Domanskan Fireside series, written by Anthony Mitchell. In this collection of short stories, we are introduced to the backstory of Jorn Redclaw, getting to know more about his past and how he earned his scars, all told as a conversation with his friends close to a campfire.
It also serves as the tale of how Jorn Redclaw gets to meet Radok, who will be known as the Wolfeater; showing how their lives have been intertwined from the moment they rescued him, and how Jorn took him under his protection.
Those stories also show how fiercely loyal are the Grey Crow Clan to the members of the tribe, and how they will fight with them until the end. While not all the stories resounded to me the same, all of them are highly emotional.
The world that Mitchell has created follows closely the model of Nordic-based fantasy, with some of his own touches, especially hinting at the magic aspects. Mitchell has a talent to recreate battle scenes, showing their dirtiness and chaos; and while pacing sometimes feels weird, it works as a group of friends talking near to a campfire, showing their scars and the stories behind them.
The Scars of Jorn Redclaw is a great introduction to the Domanska world, and the structure of short stories is great if you want to read it on small sprints. I personally enjoyed reading it, and I think it's a good entry point, so I will for sure continue reading Domanska.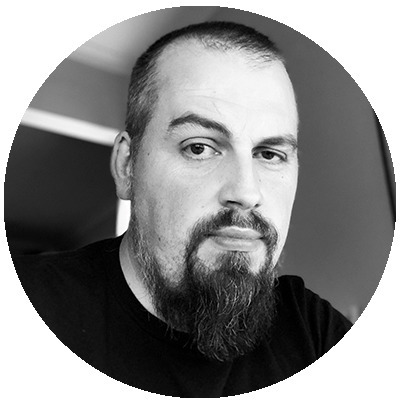 Anthony Mitchell
UK fantasy writer Anthony Mitchell is the author of several stories set in the world of Domanska.
He lives on the Wirral with his wife, Jen, daughter, Penny, and their dog, the mighty Thor.
By day he works in IT, but by night he can be found in a world of swords and sandals, working towards his next novel.