The Seventh Cadence (The Continua Chronicles #1), by Jim Wilbourne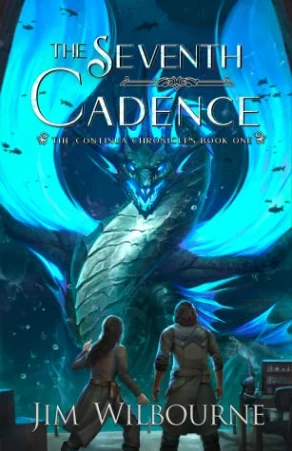 Synopsis:
An action-packed epic fantasy adventure perfect for fans of Brandon Sanderson, Brent Weeks, and Michael J. Sullivan
After a supernatural and unforeseen calamity shatters the tentative alliance of the five realms, the Deseran Dominion has returned to take back their homeland and restore their oppressive regime.
As the Dominion readies their troops for invasion, the fate of the entire world rests in the hands of a fugitive scientist, a powerful pacifist, and an unseasoned prince with little to guide them but their own ideals. With the freedom of a kingdom at risk, each must find their place in a world torn asunder.
The Seventh Cadence is a sweeping high fantasy epic of war, found family, and reckoning with fate.
My Review
(4.5 out of 5 )
The Seventh Cadence is the initial novel in the Continua Chronicle series, by Jim Wilbourne. I'm a big fan of epic fantasy, and after seeing so high praise for Jim's book, I couldn't resist picking it and reading it to see if it could fulfill the big shoes he chose to take; and in that regard, you can be calm: Jim Wilbourne has a great talent to weave a big epic story which doesn't have to envy to Sanderson's ones.
The book follows three primary characters, which will be really well developed as we are in a slow-burn fantasy. Tele is a keeper of knowledge (a sort of scientist); Navid, a seer who is trying to fight his curse; and Gabriel, the heir to the throne of his kingdom who would like to stand as a warrior. There are a bunch of secondary characters that sometimes will take the POV, but to be fair, the most important are these three, and they will be really well developed. Tele has a different cultural background in comparison with the rest of the characters, and Jim Wilbourne does an excellent job showing this, using it as a way to show us the magic or the lore of this world, but never going too heavy into it, avoiding feeling dumpy. Personally, I think the three main characters are easy to connect with, being probably Tele the one that I got closer to in that regard, although I also loved so much Navid, as it is near to what I call a broken character.
Also, let's stop to talk a little about worldbuilding because I think it's the aspect that we must talk more about. As we are going to be in an immense world, this is probably one of the most difficult things to nail. The world is divided into different dominions, being controlled by different cultures; in a really ambitious way. There are certain helpers that allow you to recognize characters from different places, as it can be the semantics of the name, and the maps included in the book will help us to keep in mind where we are. Another original aspect of this worldbuilding is the dragons, as there is a new twist on how this beloved creature is created in this world. And throw into all of this mix the magic system which we learn about progressively.
While the plot building starts slow, it is true that you feel as all the movements become necessary to give the importance the final part will have, as what we are going to experience is that all of this slow-burning building will be rewarded with an authentic page-turner in the final part, in the same way Sanderson does. It also sets up several characters that can be used in future books, or in side stories, as can be done with Gavini, Owen, Amie, or Mara; and honestly, I would like to get more info about the Wizard Titan, but I hope all of these get fulfilled in book 2.
If you are looking for a slow-burning, epic fantasy novel, look no more, The Seventh Cadence is the perfect introduction to a fantastic world as Continua is. A solid debut by Jim Wilbourne, and a world to which I'm itching for a return.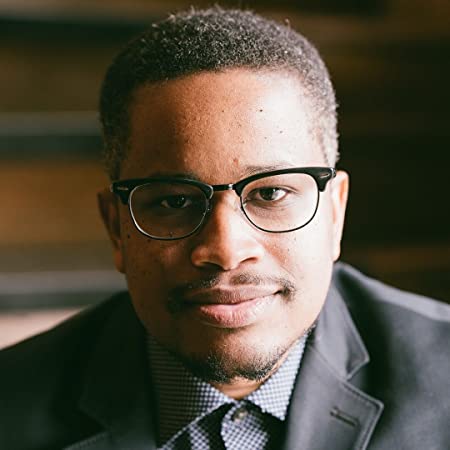 Jim Wilbourne
Jim Wilbourne is a creative at heart. If he's not writing a novel, he's writing and recording a song, or once again trying to learn how to draw. When he's not working on the next project, he spends his free time working on another project. He totally has a life. Jim lives in the deep south with his wife and son and doesn't miss the snow at all.