The Shadow Dancers of Brixton Hill, by Nicole Willson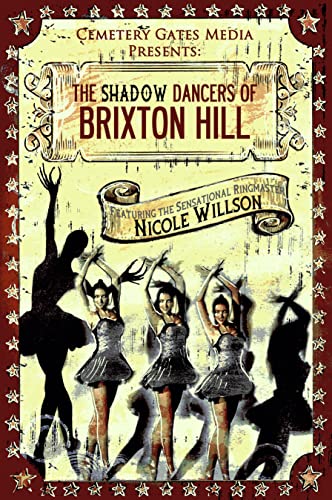 Publisher:
Cementery Gates Media
Synopsis:
In 1937, American circuses are trying to recoup the losses they incurred during the Great Depression while competing with newer forms of entertainment like movie theaters. Kate Montgomery travels to the small town of Brixton Hill to scout a new act for her father's struggling circus. Lewis Oswald, a trainer and friend of Kate's family, introduces her to the Shadow Dancers, three young girls who can make their shadows dance independently of their bodies. While the act would revive her family's circus, Kate is horrified by the young women's dismal training and living conditions. She wants to help them escape their dreadful situation, but when the Shadow Dancers take matters into their own hands, she'll have to save herself.
My Review
(4.5 out of 5 )
The Shadow Dancers of Brixton Hill is a delightful horror novel, written by Nicole Willson. Set in the times of the Great Depression, this story follows Kate Montgomery, daughter of a circus owner, in her travel to Brixton Hill in order to scout a new act. A friend of the family, Lewis, a trainer in Brixton Hill introduces her to the Shadow Dancers, three girls that are capable of making her shadows dance independently of their body.
Captivated by the number, and convinced it could revive the circus, Kate starts to be interested in the mysterious girls, soon getting horrified by the dismal conditions they experience, convincing herself to save them, without being aware of the reality behind the performers.
Horror is an excellent genre for this kind of length. Willson progressively creates a sense of mystery around the dancers, which ends up becoming a threatening sensation, which grows as long we get to know more about the dancers. The ending is probably one of my favourite in the genre.
At the same time, I would like to put a spotlight on the setting and how Willson has used it to reflect some problems of the time, such as can be sexism and the whole difficult life that performers used to have, which is parallel with the modern sports professionals' ones. Kate is continuously mistreated by Lewis due to her genre, taking not her seriously enough, something that wouldn't happen if she was a man.
I found The Shadow Dancers of Brixton Hill to be a great horror novella, which progressively builds the tension until all explode in a great ending, which lefts you with an uncomfortable sensation. Definitely, a recommendation if you enjoy the genre, because it is greatly executed.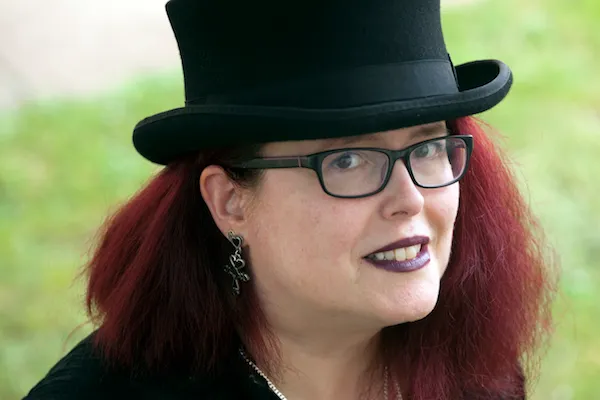 Nicole Willson
Nicole Willson lives with her husband outside of Washington, DC; this does not mean she wants to talk U.S. politics with you. She has been a frequent visitor to small coastal towns located along the Eastern seaboard but has yet to see anything truly alarming emerge from those waters, much to her disappointment. She's hopeful that her lifelong aversion to eating fish or seafood might earn her a little mercy when the hungry ocean gods finally start coming ashore.