The Sleepless, by Victor Manibo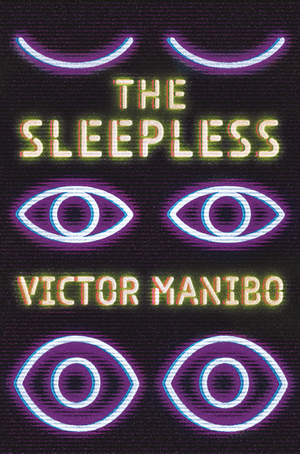 Synopsis:
In a near-future New York City where a minority of the population has lost the need for sleep, a journalist fights to uncover the truth behind his boss's murder on the eve of a sinister corporate takeover—while his own Sleeplessness spirals out of control.
A mysterious pandemic causes a quarter of the world to permanently lose the ability to sleep—without any apparent health implications. The outbreak creates a new class of people who are both feared and ostracized, most of whom optimize their extra hours to earn more money.
Jamie Vega, a journalist at C+P Media, is one of the Sleepless. When his boss Simon dies of a suicidal overdose, Jamie doesn't buy this too-convenient explanation—especially given its suspicious timing during a controversial merger—and investigates.
As Jamie delves deeper into Simon's final days, he tangles with extremist organizations and powerful corporate interests and must confront past traumas and the unforeseen consequences of being Sleepless. But he soon faces the most dangerous decision of all, as he uncovers a terrifying truth about Sleeplessness that imperils him—and all of humanity.
My Review
(4.5 out of 5 )
I have to admit that I'm positively impressed with The Sleepless as it can easily qualify as one of the best novels I have read so far this year. Victor Manibo has nailed each detail to create a rich world and characters with whom we can empathize easily, but let's go part by part, as Jack the Ripper said.
The year is 2043 and the place is New York. We find ourselves in a not-too distant future that would be plausible to see in the next years. A global pandemic has generated a new type of person: the Sleepless, which – due to a disease – neither require nor can sleep. Our main character Jamie has been a Sleepless for about two years when the story begins..
Quickly this novel evolves into a thriller and a great social critique of segregation: the ones that are different suffer just due to their condition when in reality, it shouldn't matter. The death of Jamie's boss, Simon, just before a big reportage goes out, it's the starting point of the plot.
As the story advances it becomes a nice reflection of the Sleepness condition, how desirable might be to get it, and the consequences of all of these. It also puts the spotlight on how the extremism in society and the tendency to polarize each debate are driving the world insane. Over the course of the narration, Victor (Manibo) masterfully introduces all these reflections while creating a hooking novel.
I was grateful for having date markings throughout the book, because the novel sometimes makes time jumps and it was something that helped me, even though the MM/DD format may be confusing for non-American readers.
In summary, I recommend it to everybody who likes a good thriller, science fiction based in the real world with solid roots in science, and a great and diverse cast of characters. I can't wait to see more of what Victor Manibo will show us and I hope we will see this book soon translated into Spanish.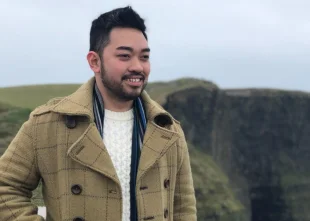 Victor Manibo
Victor Manibo is a Filipino speculative fiction writer living in New York. As a queer immigrant and a person of color, he writes about people who live these identities and how they navigate imaginary worlds. Aside from fiction, he also spins fantastical tales in his career as a lawyer. He lives in Queens with his husband, their dog, and their two cats. He is a 2022 Lambda Literary Emerging Voices Fellow, and his debut science fiction noir novel, THE SLEEPLESS, is out August 2022 from Erewhon Books.