The Sparrow and the Oak Tree, by Jamie Jackson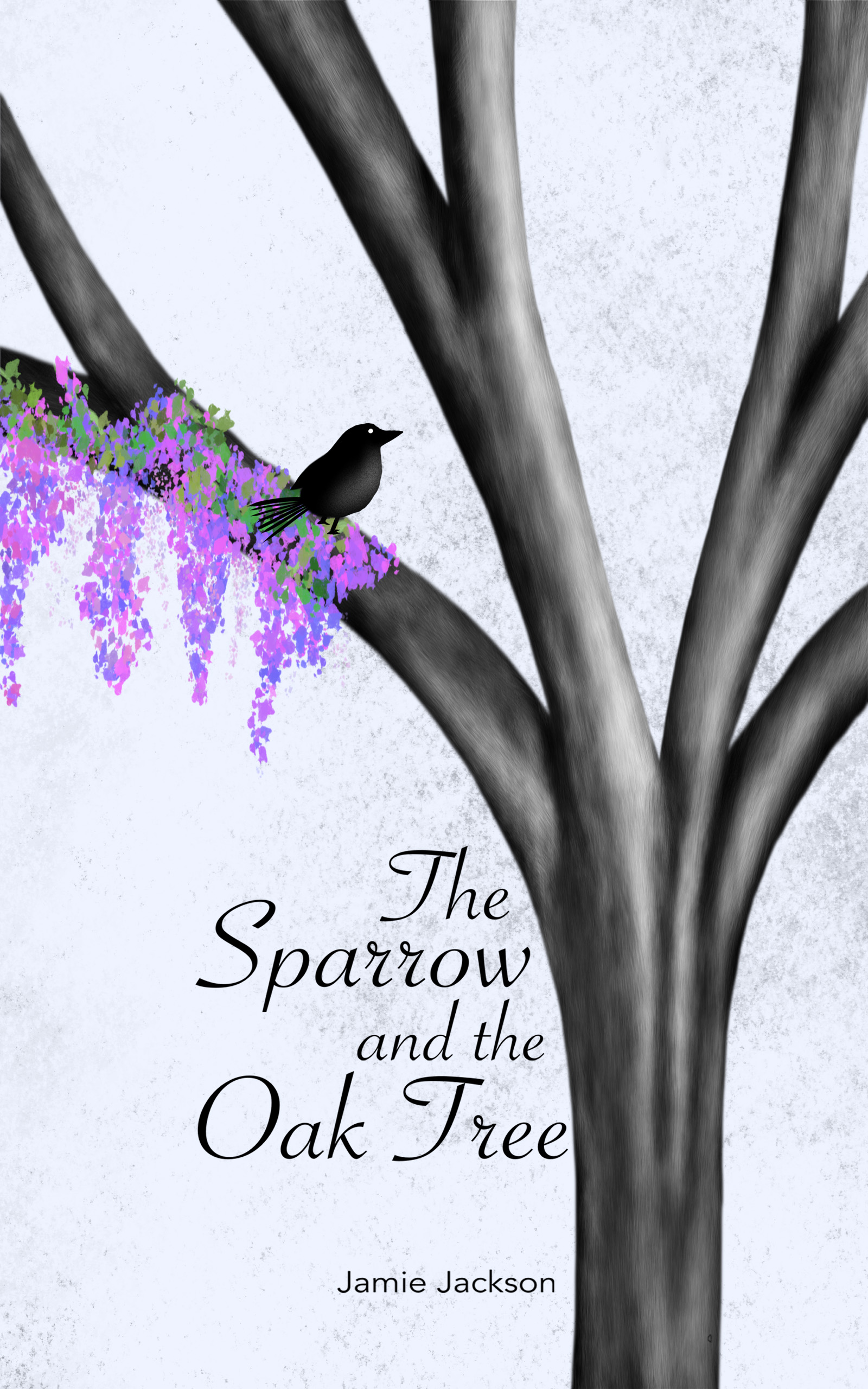 Synopsis:
Unicorns don't exist, and dragons aren't real, but the Fae are. And they are to be feared.
Or so the tales say.
As the sole sorceress within the Lion King's court and kingdom, Isolde is valued for her power, provided she fulfills the king's commands.
Her task? Deal with a child who has emerged from a forest no one has returned from in over one hundred years. As Isolde works to fulfill her order, accompanied by her nameless guardian, she'll encounter a creature she's only heard of through myth and legend...
When he kidnaps her.
The Sparrow and the Oak Tree is a fantasy romance novel, written by Jamie Jackson. It is a retelling of Tristan and Isolde, one of my favourite tragedies, so picking it with the excuse of the book tour was perfect.
The sorceress Isolde gets sent to deal with a mysterious child that has appeared in Perdition town, with the company of a knight (not really), who refuses to give his real name to Isolde, so we will call him Bear. In this world, names have power, so it's something not given lightly.
Well, as you can have guessed at this point, the mysterious child is in reality a Fae, a legendary creature with such a bad reputation; he has infiltrated among the people in order to attract a magician to Perdition, in order to gather its help.
Our particular Fae kidnaps Isolde, with the purpose of using her magic to heal his forest. Sadly for him, Isolde is a sorceress, something that will make things more difficult; and to complicate more things, they start having relations between the both, even developing some affection among them.
Retellings are such a weird beast to write. On one hand, you want it to be kinda easy to recognize from the outside, but on the other, you don't want to write a blatant rip-off. In this case, I have to applaud Jackson, because she has made an excellent job of making this retelling work; we can recognise that we are reading the tragedy of those two lovers, but there are enough original elements to make it interesting to read by itself. Also, the addition of zombies in the forest is great.
While usually I don't read books as spicy as this one, I enjoyed reading it, as the sex scenes were well-written. They feel really natural to me; and something that fits perfectly into the narration rather than being forced into it.
I had small problems with pacing, which is probably why this read didn't land in the 5-star territory for me, especially with how the middle of the book felt a little bit dragging for me.
Said that, I totally recommend The Sparrow and the Oak Tree if you are looking for a more oniric narration of the Tristan and Isolde tragedy. A must-read for romantasy enjoyers.