The Tome of Haren (The Keeper Chronicles #1), by Damien Francis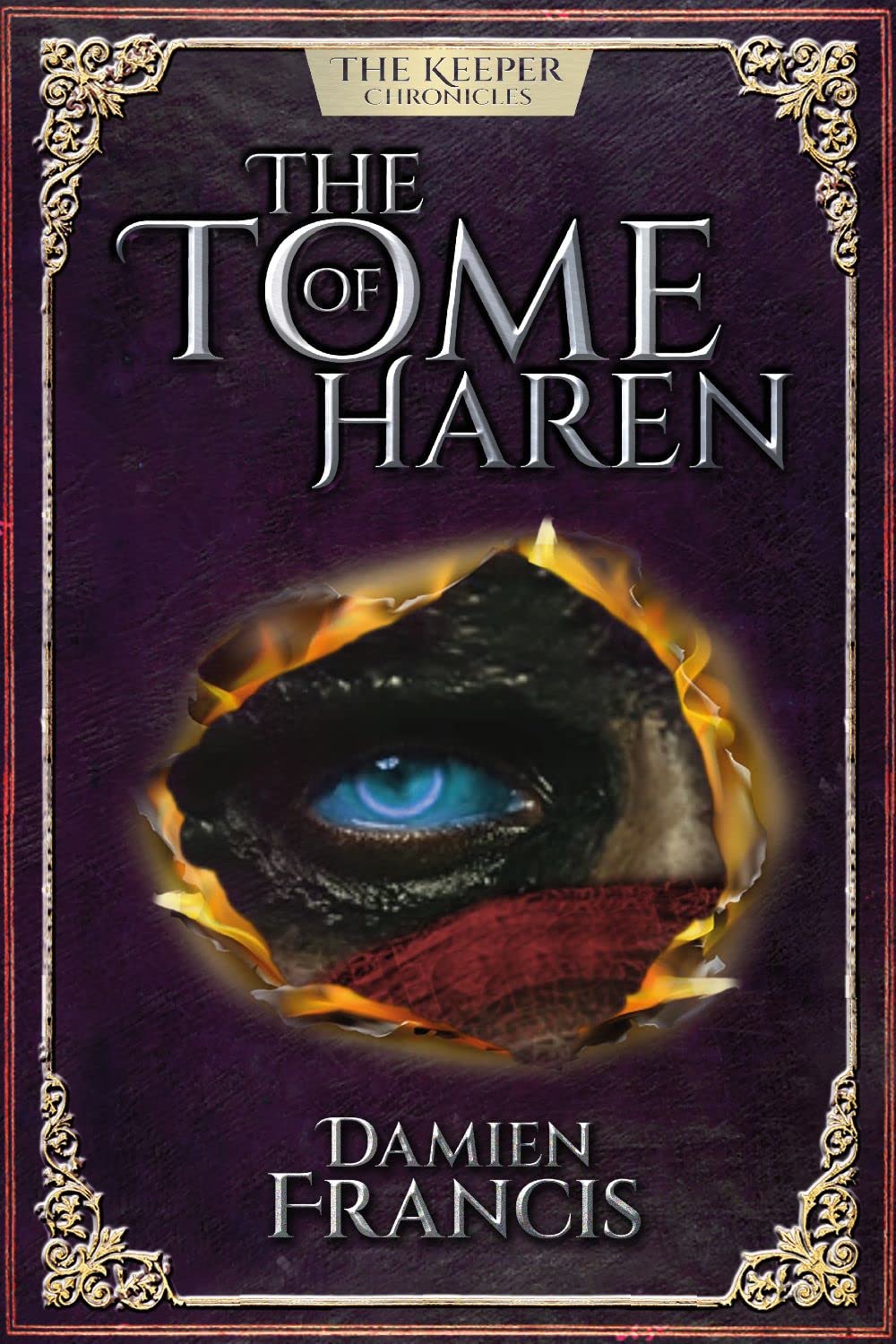 Synopsis:
THE TOME OF HAREN, A POWERFUL BOOK, MADE FROM MAGIC, WITH VAST STORES OF KNOWLEDGE, THAT COULD SHIFT THE BALANCE OF A WAR BREWING AT THE EDGE OF NAREAN'S BORDERS…AND ONE YOUNG MAN WILL BECOME THE KEEPER FOR ALL TO SURVIVE...
The nation of Narean is vulnerable.
There hasn't been a Keeper to protect and defend its people for over 150 years.
As rumours of war grow, Narean needs a Keeper more than ever. Orphaned since birth, Aeidor has no expectations for life except surviving day to day, so when a legend from old stories claims that he is to be the next Keeper, the powerful champions entrusted with defending Narean, Aeidor must journey farther than he ever imagined in search of an artefact long thought lost, The Tome of Haren.
Now Aeidor must contend with elite mercenaries, called Blooders, hired to retrieve the Tome for their mysterious dark master.
As the challenges mount and time draws nearer to the war to come, Aeidor questions whether he can live up to the legacy of the Keepers and save the nation of Narean…
The Tome of Haren is the debut novel from the Aussie writer Damien Francis. It is a dark-epic fantasy adventure, told using a multiple POV, allowing us to see at the same time the story of Aeidor and his journey with a group of legendary adventurers in order to recover the mythical Tome of Haren, while we are also spectators of the different paths followed by his orphanage mates, and how war is becoming a reality over Narean.
Aeidor, our main character, suddenly gets recruited from his orphanage by Cailad, a legendary hero, who claims he might be the legendary Keeper, a figure that appears when Narean is under a threat. Being somebody that is not really appreciated there, Aeidor accepts Cailad's offer; starting a journey together with a group of adventurers, names that could be considered legendary.
Aeidor definitely is not a hero when he's taken by Cailad, but he works and trains as much as possible to meet the expectations he has of the figure of a Keeper. He progresses with the journey, in a really natural way, more due to the situations they face, than because of the training itself.
The group that makes this journey in order to search for the Tome is a motley crew, of supposed legends, that once we get to know more about them, the more their flaws get exposed; we get to see how they act under pressure and how in reality they are no more than exceptional humans.
This quest looking for the Tome of Haren, while being a classic trope of fantasy, is really well used by the author to show different situations and to portray his love for classical/horror fantasy; being an excellent tour of difficulties that our group has to overcome. I would like to give a special shoutout to my favourite part, the catacombs, as it is a show of how atmospherical horror can be done, which I really enjoyed.
And as you can have noticed, we haven't yet talked of the rest of the POVs. While the quest and Aeidor's progression take a great part in the plot, we also get to see how the princess has to deal with the difficulties attached to leading the country, showing the political tension that is associated with leadership elections.
We also get to see how Tal and Lylla, who were mates with Aeidor in the orphanage, get to progress and choose each one their paths, which will cross sometimes each other.
The Tome of Haren is a great dark fantasy novel, that takes a classical fantasy trope and gives it another layer of complexity. I can certainly say that I would like to return to Narea at some point and see how the events are progressing, because the end was the perfect set-up for a sequel.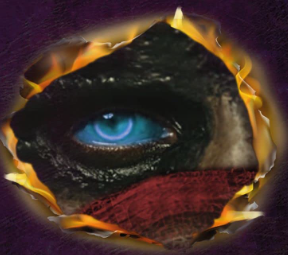 Damien Francis
Damien is an Australian author living in Canberra. He has had a love and passion for writing, reading, and telling stories since he discovered the joy of escaping into fantastical worlds from a young age.
He considers his faith, family and friends to be the most important things in the world and strives hard to honour all three.
When he's not writing, he can be found enjoying a wide variety of film, television shows, music, and video games.