The Voyage of the Forgotten (Legacy of the Mercenary King #3), by Nick Martell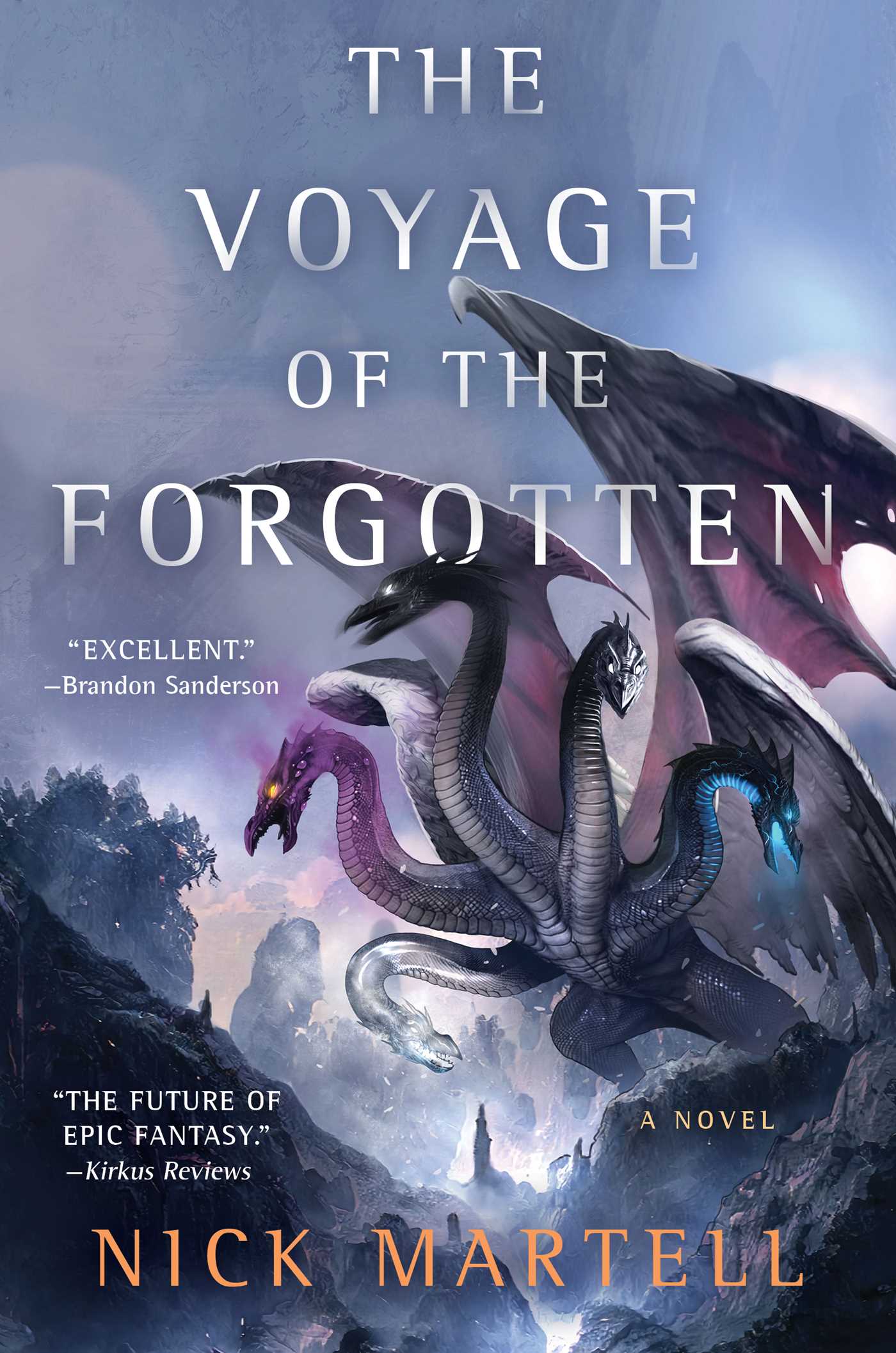 Synopsis:
In this twistingly beautiful and epically thrilling conclusion to the fantasy trilogy The Legacy of the Mercenary King, Michael, the infamous Kingkiller, and Serena, the Hollow Queen, race against the odds to have the future they've worked so hard to protect…or risk bringing about the end of the world.
Michael Kingman has discovered his destiny, but the distance to what he wants, namely a life with Serena, the queen of Hollow kingdom, is as wide as the world, and just as cruel.
Meanwhile, Dark, the realm's most fearsome mercenary, Michael's sometime mentor, and son of his nemesis, Angelo, is trying to keep Michael in line, for his own purposes as he too has a hidden agenda. Michael comes to realize that he is outclassed by powers that have been working for centuries to bring about a fresh end to the world filled with those he loves. But when has merely being overpowered ever stopped Michael from getting what he wants?
To prevent what may bring about the end times Michael must gather his remaining allies and push himself to achieve the impossible because the alternative is worse than he can imagine: it's not just the beginning of the end of the world, it's being alone and forgotten.In this epic conclusion, The Voyage of the Forgotten brilliantly wraps up the stories fans have fallen in love with as the characters struggle against odds that seem impossible to overcome.
My Review
(4.25 out of 5 )
"I'm a persistent idiot, not a hero"
The Voyage of the Forgotten marks the ending of Legacy of the Mercenary King saga; and what an ending. Honestly, knowing that this was the last book was a little bit sour, but I can say that this is a perfect farewell to a set of characters that I love, especially Michael Kingman.
Michael's determination will be proven, and he will have to fight against everything. Finally, he accepts his paper as the Kingman for Serena, showing how his destiny is bound to hers; and for fulfilling his role, he would have to be against forces that he cannot even comprehend.
Differently from the previous two books, the action of this novel goes far away from Hollow, showing a world whose secrets we are starting to unveil. Several cities, islands, and ruins get visited, especially after the real journey gets started. While I loved the scope of limiting most of the novels to Hollow, I have to admit that I enjoyed discovering more of the secrets Martell had for us; partly, this is why I'm kinda sad knowing this was the final book of the trilogy, as I felt we just started unveiling the lore behind those books.
Martell has been really brave writing this novel, using different resources to stay away from the classic fantasy story, and introducing details that made reading it much more interesting, such as how the chapters are numbered or breaking the fourth wall at some points.
While it is a good wrap-up for a trilogy I loved, I must say that it felt a little bit rushed toward the end, probably as a consequence of being planned as a five-book series. Said that, I have to say that it was highly emotional how Martell wrapped up the saga, and that it's one of those endings where crying felt really appropriate. A big clap, I couldn't imagine a better way to say farewell to this group of characters.
The Voyage of the Forgotten is a perfect way to finish our story with Michael Kingman. Do yourself a favour, and read the full saga if you like epic fantasy. And hopefully, at some point, Martell will take us back to this world, as I feel there is much more to explore.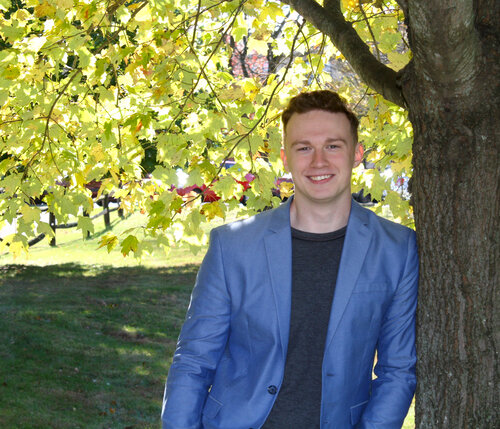 Nick Martell
Nick Martell was born in Ontario, Canada before moving to the United States at age 7. After graduating high school on Long Island, he majored in Creative Writing at Pennysylvania's Susquehanna University. He started writing novels regularly in fifth grade, and his debut novel, The Kingdom of Liars, sold when he was 23 years old. Currently, he lives outside Allentown.