The Wicked and the Willing, by Lianyu Tan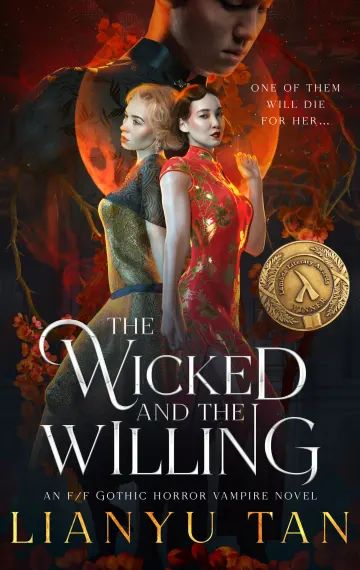 Synopsis:
2023 Lambda Literary Award Winner, LGBTQ+ Speculative Fiction
2023 Golden Crown Literary Award Finalist, Paranormal/Occult/Horror
Love demands sacrifice. Her blood. Her body. Even her life.
Singapore, 1927.
Verity Edevane needs blood.
And not just anyone's blood. She craves the sweet, salty rush from a young woman's veins, the heady swirl of desire mixed with fealty—such a rarity in this foreign colony. It's a lot to ask. But doesn't she deserve the best?
Gean Choo needs money.
Mrs. Edevane makes her an offer Gean Choo can't refuse. But who is her strange, alluring new mistress? What is she? And what will Gean Choo sacrifice to earn her love?
Po Lam needs absolution.
After decades of faithfully serving Mrs. Edevane, Po Lam can no longer excuse a life of bondage and murder. She needs a fresh start. A clean conscience. More than anything, she needs to save Gean Choo from a love that will destroy them all.
The Wicked and The Willing is an F/F Gothic Horror vampire novel, written by Lianyu Tan, which has won a Lambda and a Golden Crown. A story set in the 1920s in Singapore, touching themes such as colonialism and racism; but don't forget this is a horror novel, as we will see when the gothic elements appear, and at the same time, containing a romance plot, a love triangle between three characters whose origins and goals are really different. And before we dive into details, let me remember you to read the content warnings before going into this novel.
Gean Choo needs money; the debts she has inherited from her father are putting her in a dangerous situation, so when the mysterious Mrs. Edevane offers her a job, refusing it is not an option. But once in her service, Gean Choo starts discovering that there's more hidden than she expected; Verity Edevane is not a sick woman, but a vampire who needs blood to survive.
But for Verity Edevane, getting any blood is not enough; she wants the sweet, salty blood that can be found in young woman's vein. And she's also looking for somebody to serve her with fealty and desire. Gean Choo is like a ring that perfectly fits her finger; showing her true nature to Gean Choo will mark the start of a steamy and obsessive relationship between them.
As the third character, we have Po Lam, who is just seeking absolution after twenty years of serving faithfully Mrs Edevane. This life covering the consequences of Verity's acts has been too much; and seeing how Gean Choo falls for a love that will destroy her only reinforces her determination to save Gean Choo.
With this triangle established, we start delving into a slow burn romance story, a relationship that develops between Verity and Gean Choo; and while, at the first compasses, it is gently and even just lovely, soon it becomes an obsessive and a toxic one. Verity never considers Gean Choo as an equal, but more than a pet whose only purpose is to fulfill all her needs without questioning herself; not only because of the vampire-human difference but also due to their origins (Verity is from the metropolis and Gean Choo from the colony).
Gean Choo falls under her spell and charm, even when Po Lam is trying to keep her safe; the perspective of financial security, the gifts from Verity and the comfort of living on the manor are enough to outweigh Po Lam's advertences.
But as Verity's toxicity becomes more evident, the spell cracks and finally Gean Choo perceives the danger of staying with Mrs. Edevane. Not only that, but she's also able to grasp the contempt of Verity towards natives, realising she's not an equal but a pet to the colonizer.
The more we advance in the story, the more horror elements become prevalent. The oppressive atmosphere and the sensation of fear slowly oppresses us; we have spent a big time getting attached to the characters, and once the danger is obvious, it is omnipresent.
Lianyu Tan has exquisitely crafted the setting, a post WWI Singapore, a colony for Great Britain, full of tension and incidents related to the oppression from the invaders; the story starts with the Kreta Ayer Incident. Plenty of minor details are over the whole novel, reinforcing the historical sensation; and it captures marvelously the way colonizers behave as if they were superior to the Singaporean people.
In this context, vampires are living in this world, some of them being part of the local politics, influencing it. But their society is extremely complex, based on a rigid hierarchy, and Verity has to plea to the desires of more powerful vampires. And in the same way British people see themselves over the native people, vampires consider themselves superior to humans, they are not much more than pets and blood bags.
Another peculiar aspect of this book is the possibility of being able to choose one of three endings (two in the book, one as a bonus for becoming a newsletter subscriber). I think it was neatly done (read the three, but finally I ended choosing what my heart felt), eliminating an aspect that tends to frustrate me on romance genre, as sometimes you want the main characters to end with other people, so this was a nice addition.
In general, all the praise I can give to The Wicked and The Willing won't probably be enough, because I seriously enjoyed much the experience this book it is. If you are looking for a steamy horror novel, with sapphic relationships, this is the perfect book for you. I'm really eager to read the next Lianyu Tan's books.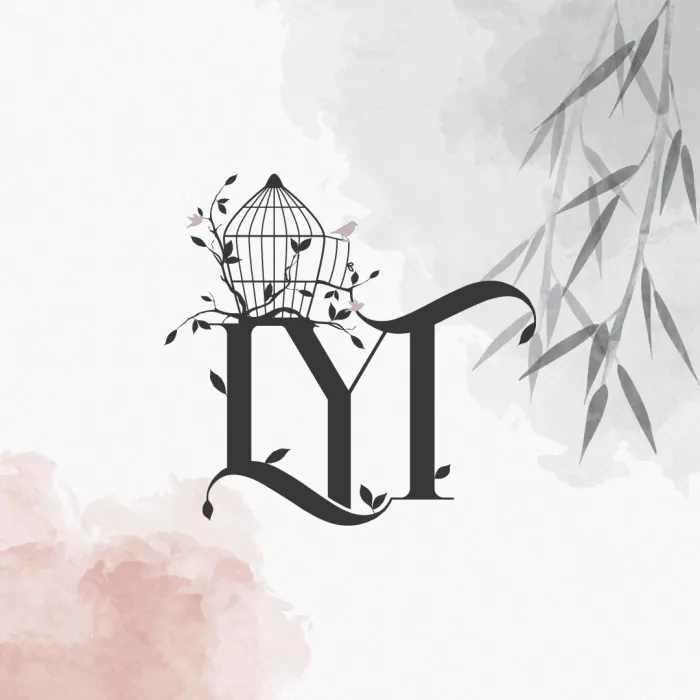 Lianyu Tan
Lianyu Tan is a Lambda Literary and Golden Crown Literary Award-winning author of sapphic speculative fiction. She is the author of The Wicked and the Willing, a lesbian gothic horror vampire novel set in 1920s Singapore, and Captive in the Underworld, a lesbian dark romance retelling of the Hades/Persephone myth. Her short stories have been published by Cleis Press.
Lianyu lives with her wife in Australia. Find links to her work at lianyutan.com and on social media at @LianyuTan