Those Left Behind (The Waystations Trilogy #1), by N. C. Scrimgeour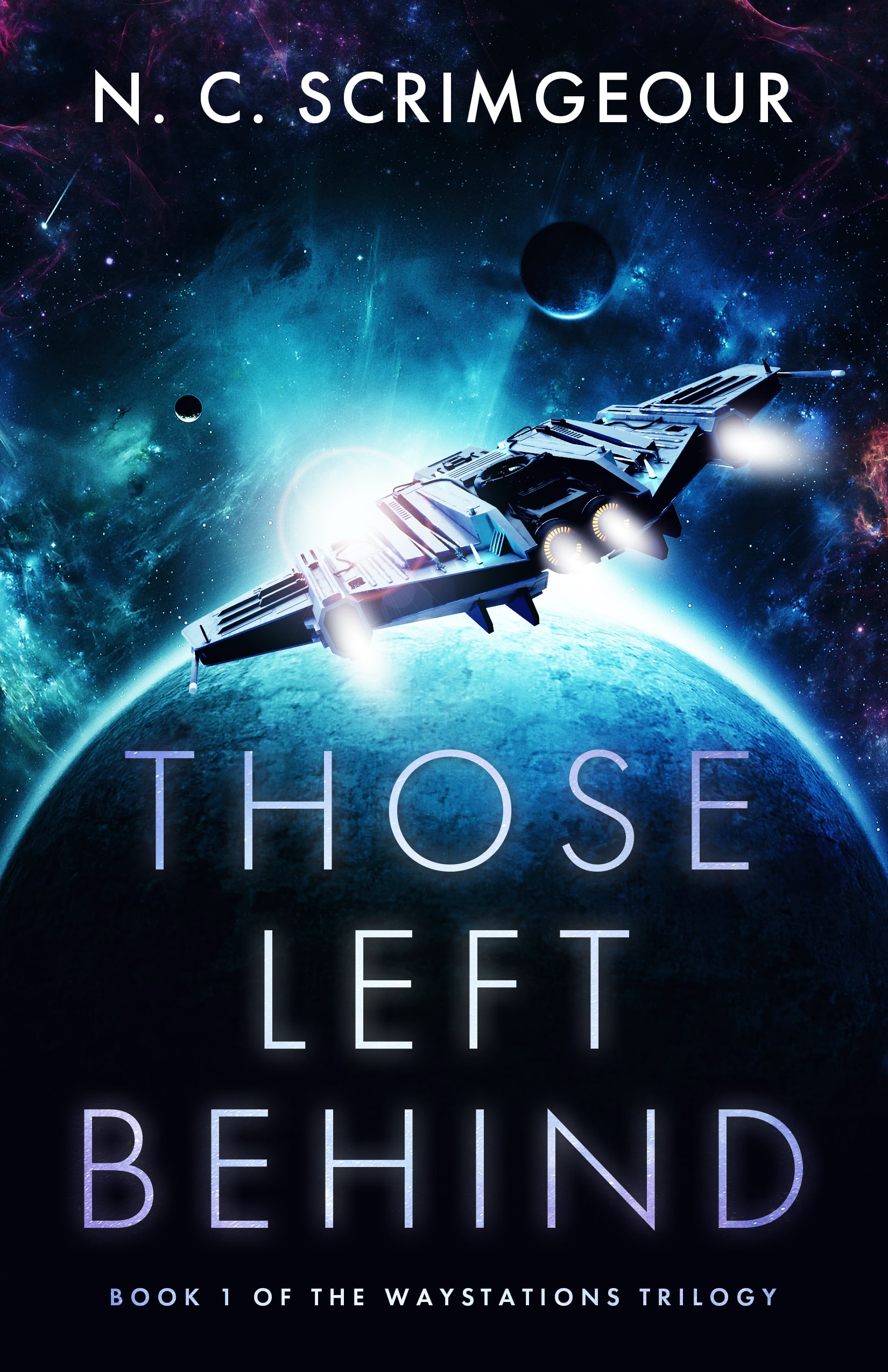 Synopsis:
A dying planet. A desperate mission. A crew facing impossible odds.
Humanity's last hope lies with them…
Time is running out for the people of New Pallas. Nobody knows that better than Alvera Renata, a tenacious captain determined to scout past the stars with nothing but a handpicked crew and the promise she made: to find a new home for humanity.
But between navigating the dangers of dark space and playing first contact politics with a galactic civilisation already on the brink of war, Alvera soon realises keeping her word might not be as easy as she thought.
Her only hope may be the secrets of the ancient alien waystations scattered across the galaxy. The mysterious technology could be the key to humanity's survival—or bring the unwanted attention of the long-forgotten beings who built them.
But remaining united in the face of annihilation is a lot to ask from a crew already splintering under the weight of their differences. A jaded pilot wrestling with his family's blood-stained legacy looks for a place he can start over. A young translator desperate to leave her mark on the galaxy searches for meaning out in its lawless frontier. And Alvera reckons with the aftermath of betrayal as she fights for a way to save them all.
As they break apart to forge their own paths, Alvera and her crew all face the same question: what are they willing to sacrifice to save those left behind?
Those Left Behind is an epic, galaxy-spanning space opera full of exploration, adventure, and ancient alien mysteries. Fans of Mass Effect, The Expanse and Star Wars will love this character-driven science fiction novel—the first instalment in the Waystations Trilogy.
My Review (4.5 out of 5 )
Those Left Behind is the initial book in the Waystations trilogy, written by N. C. Scrimgeour, and part of our assignment for the SPSFC2 semifinals. A space opera with epic proportions, grey characters, multiple POVs and a conflict that spawns several planets are the ingredients of this excellent book.
Time is running out for the New Pallas station. Overpopulation is menacing to finish humanity there unless they manage to find another place in the universe; here is where captain Alvera Renata enters, starting a mission to fulfill her swear: to find a new home for humanity. With this in mind, an interstellar journey using a technology they cannot comprehend; entering into contact with a whole new galactic civilization.
She will soon discover that fulfilling her promise might not be as simple as she thought, as this new civilization is on the verge of war; some of her crew might not share the same sentiment as her, difficulting greatly her purpose.
With this premise, Scrimgeour starts weaving a complex story, told using several POVs, some from the crew of the Ranger, and some from members of the coalition. Bringing humanity from New Pallas would save them from dying of overpopulation, but it would break the difficult equilibrium that maintains the civilization.
Adding to the conflict, some groups are ready for war, trying to destabilize the coalition; and the waystations, left by a more advanced civilization are starting to awake.
In terms of characters, I would say that this is one of the aspects where this book shines. Alvera is an excellent gray character, as despite she's trying to fulfill her mission, sometimes she will have to use questionable methods in order to get it. Her inner conflict will make her struggle, and after a riot appears among some of the Ranger crew, her mission will become even more difficult.
Among the Ranger crew, we have another two POVs, showing the class conflict that exists in New Pallas; being Kojan especially relevant as his loyalty to Alvera will be proved, because the instigator of the riot is her mother.
Scrimgeour also uses different characters spawned across the galaxy to portray the different groups fighting for control, sometimes paying really high prices in order to fulfill their objectives.
The plot is really ambitious, with huge stakes in play at every moment. While this book is the first part of a trilogy, it has plenty of memorable moments, letting all be ready for the next ones; and the pacing works well, despite I would have preferred fewer POV jumps.
Said that, Those Left Behind is an excellent example of what makes a great space opera. If you are a fan of The Expanse or Mass Effect, this book is perfect for you; and in my case, I don't have doubts I will continue with the trilogy.
Disclaimer: This review represents my individual opinion; score and team opinion may vary.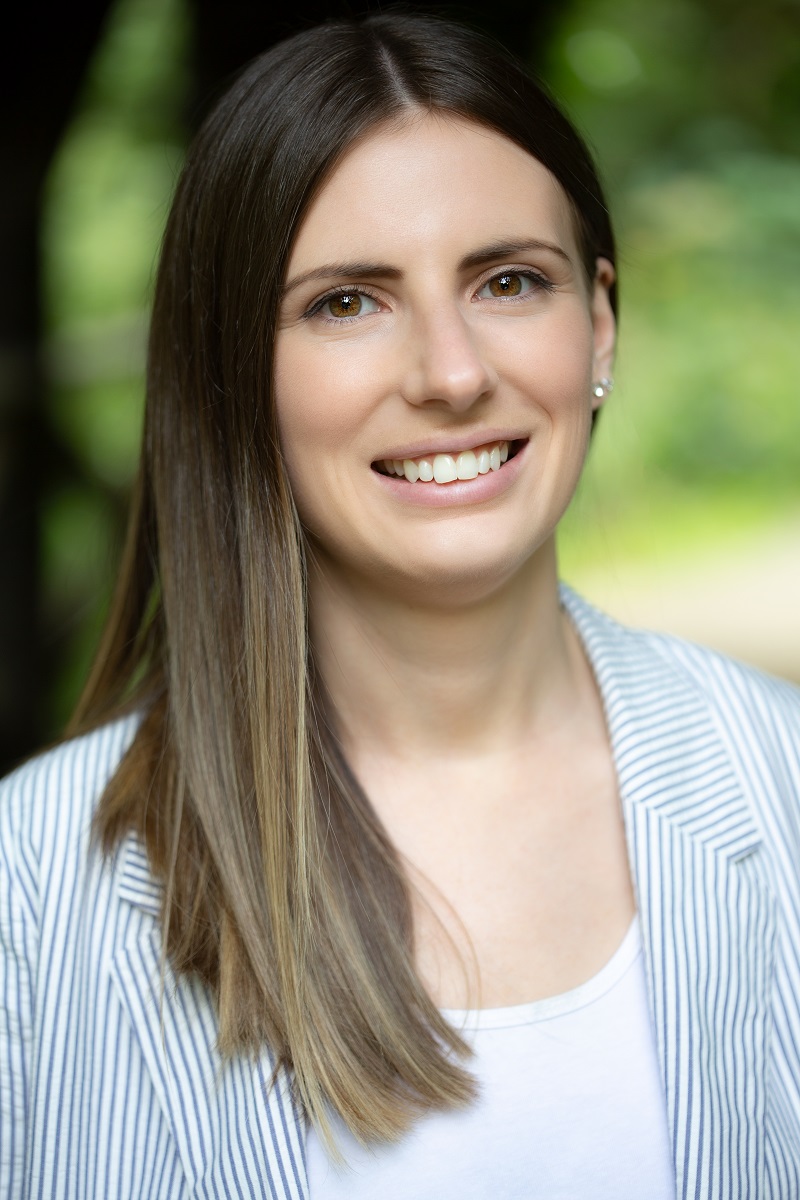 N. C. Scrimgeour
N. C. Scrimgeour is a science fiction and fantasy author whose books focus on character-driven stories in vibrant worlds, from folklore fantasy to space opera.
After completing her Masters in English Literature, she went on to work in journalism and marketing and communications while pursuing her passion in writing.
When she's not working on her books, she enjoys playing story-driven RPGs, watching and reading all things science fiction and fantasy, and getting outdoors with the dog for a good walk!