Truth in Blue (All That Matters #1), by Mirai Amell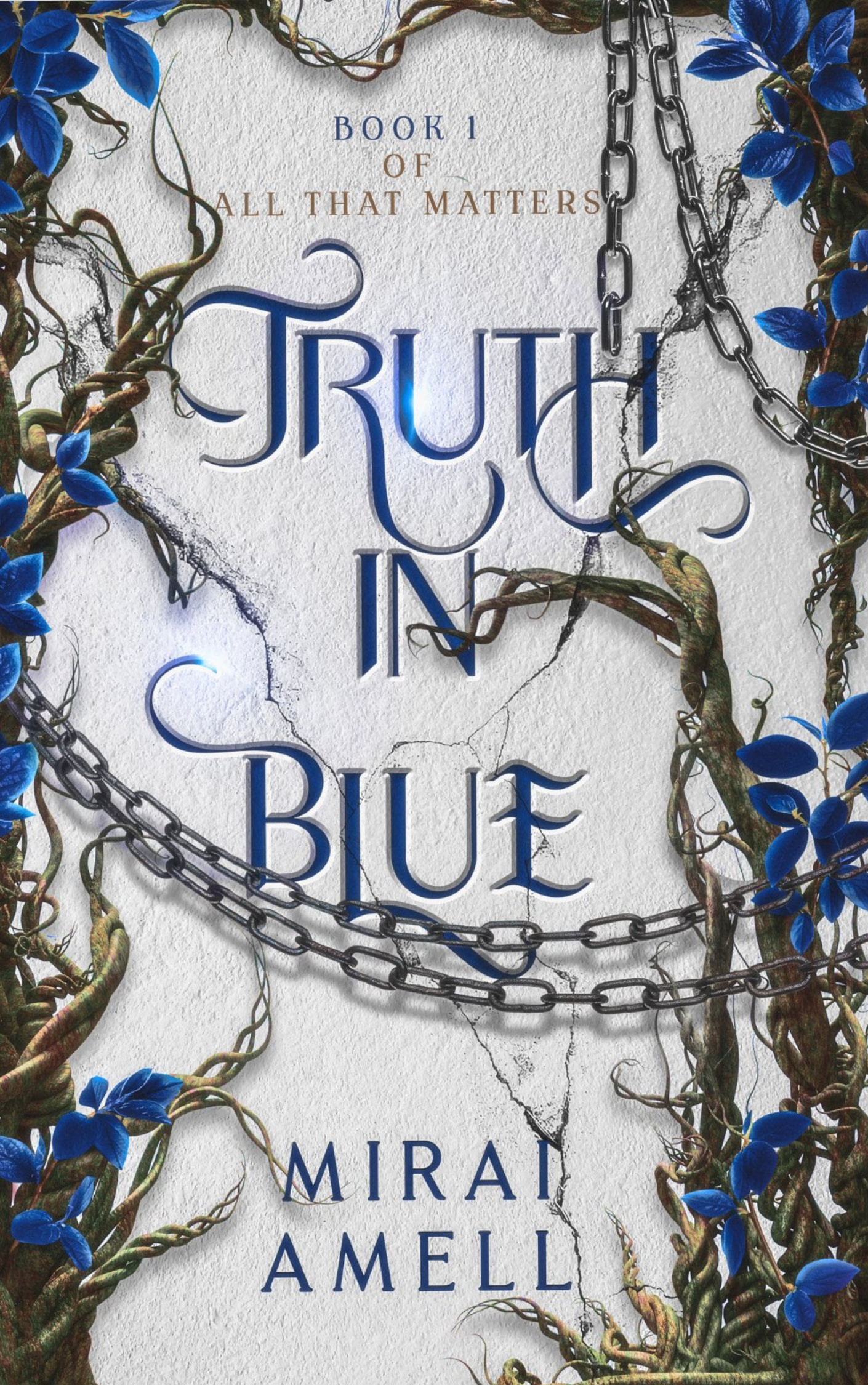 Synopsis:
Sometimes life is better as a lie.
Malakai wanted to protect his kingdom from threats beyond its borders. Instead, stripped of his magic and on the run, he now needs to save it from his brother, the king himself.
Amaryllis wanted to have nothing to do with humans. Instead, stranded in the wrong realm, she now needs to retrieve a lost fae relic with powers no one comprehends.
Una wanted to be a knight in shining armor. Instead, haunted by the memories of a life she never lived, Una now needs to find answers from someone she doesn't remember meeting.
When their paths cross, each must decide what matters to them the most.
Or risk losing everything they hold dear.
In a world where Angels and Shades battle for souls while the Devil sips his tea, the fate of one country, two races, and four realms hangs in the balance when love and loyalties are tested to their limits.
Truth in Blue is the first book in the fantasy series All That Matters, written by Mirai Amell and published by Shadow Spark Publishing. It's an ambitious character-driven story, told using four different POVs, in a world with several ongoing conflicts and where we are submerged from the very start.
Our three main characters, Malakai, Uma, and Amaryllis, start their own journeys in ways only destiny could have predicted.
Malakai just wanted to keep the kingdom safe from outside threats, but he discovers that the real danger is in the figure of his brother, the king. Without his magic, he will be on the run trying to stop the menace.
Amaryllis is a fae, not really eager to enter into contact with humans; but when a powerful relic gets stranded in the human realm, there won't be any other remedy than adventuring into it and recovering it before it lands in bad hands. But definitely, landing in the other extreme of the kingdom is not the way to start this kind of journey.
Uma just wanted to be a knight in shining armor, but having memories of a life she never lived is becoming a problem. Her only solution will be to part on a journey to meet somebody she doesn't remember to get those answers she's craving.
The three characters' paths end up being interwoven by the capricious destiny, and the meeting between them challenges their preconceived ideas and convictions. As all of our characters could be defined as strong, the meeting leads to complicated situations while still trying to achieve their own goals.
Amell has managed to not let worldbuilding as a secondary aspect, creating an interesting and original world, even if this book might fall into some of the classic fantasy tropes. Faes are unused creatures, and the magic system has some touches that I liked, such as using colours as a reflection of the magic.
The whole idea of Angels and Shards influencing the world, trying to get more people to join their cause, was a nice addition; the metaphysical layer is one of my favourite aspects of the novel.
The pacing was okay-ish, despite there being moments I found it extremely fast, and I think the story could have benefited from some slower scenes to balance a little.
Amell's prose is delightful, reaching the difficult balance of not landing in the "purple prose" land, but creating beauty through words.
Truth in Blue is a great debut novel, a fantasy novel that uses classic tropes to tell a totally different story. Amell has managed to create something really good, and I would like to see how the All That Matters series evolve!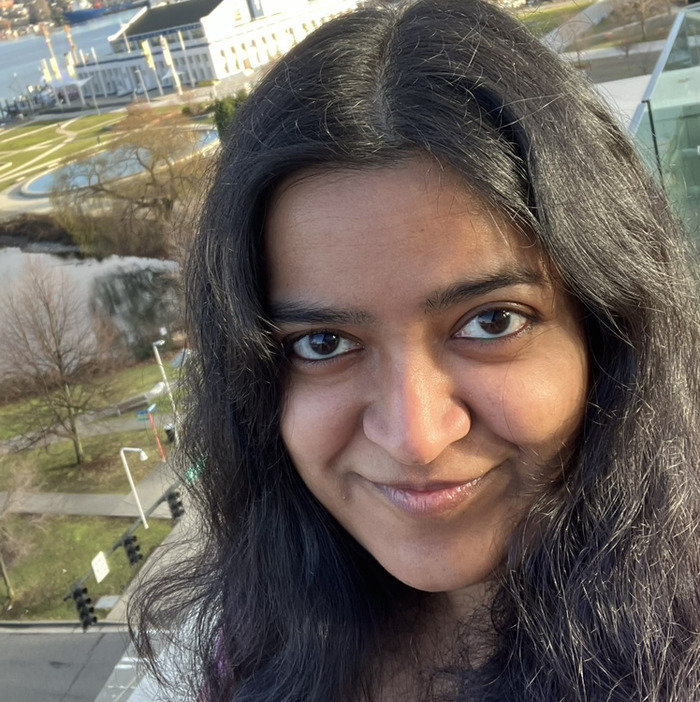 Mirai Amell
Mirai Amell is the pen name of a neuroscientist who believes in myths and magic as much as she trusts molecules and microscopes. When she is not doing science, or reading fantasy books, or watching anime, Mirai scribbles poems published in anthologies like From One Line Vol(s) 1-3, Wounds I Healed, and The Crow's Quill magazine.
Currently, Mirai lives in Seattle, where she researches various brain things.