Unbound (Songs of Chaos #2), by Michael R. Miller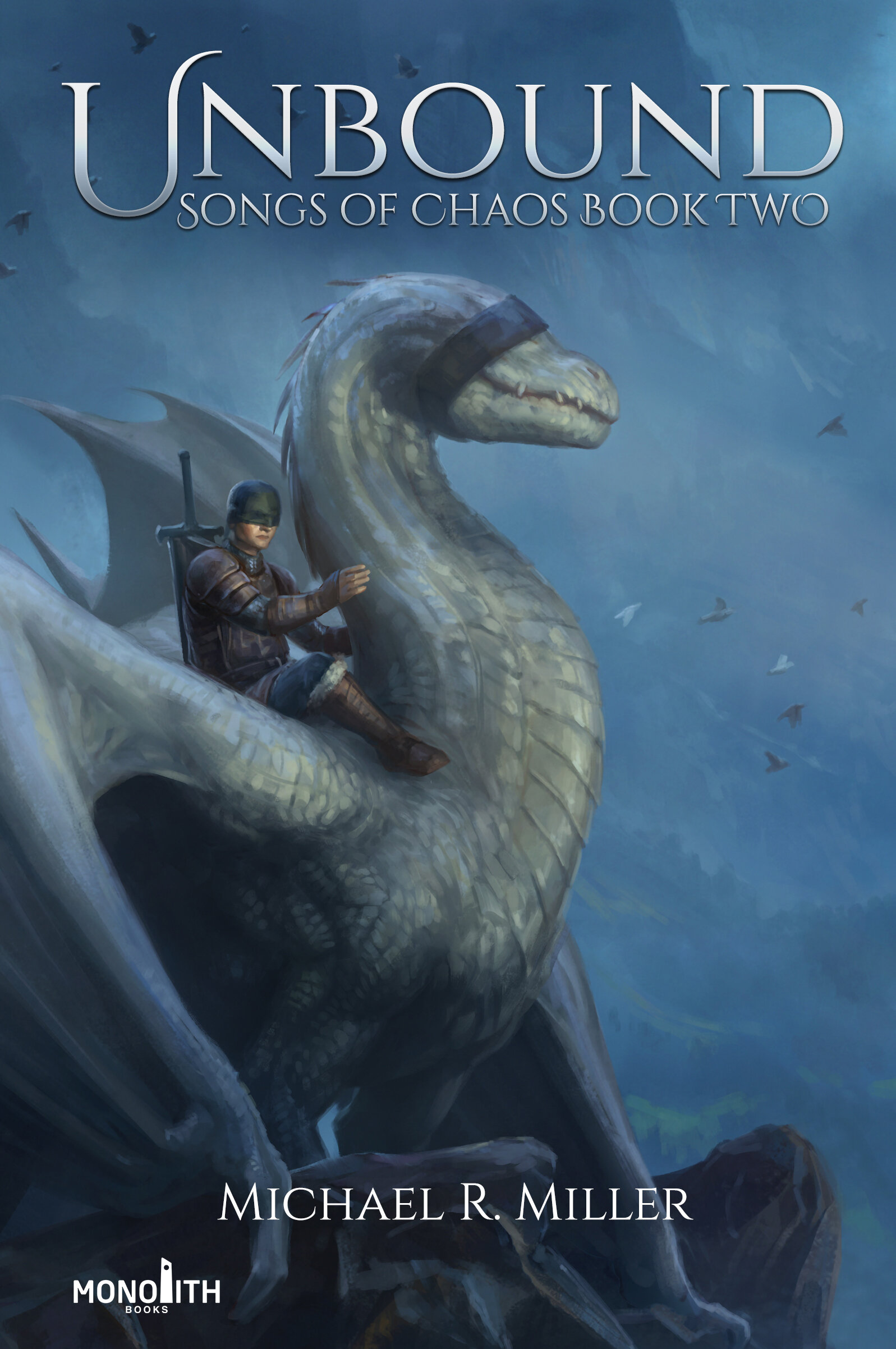 Synopsis:
Sometimes the world needs a little chaos.
Holt and Ash saved the kingdom of Feorlen against all odds. Now they are outcasts, alone on an impossible quest to unite the Elder Dragons. But they are children playing in a game of Dragon Lords. Trapped between the riders, servants of Sovereign, and the scourge, even their luck cannot last forever. Their only hope is to advance their bond by any means necessary.
In Feorlen, Talia faces a world unaccepting of a rider queen. Her councilors will not heed her warnings of Sovereign. Foreign powers threaten war and bloodshed. Pleas sent to rider headquarters fall on deaf ears.
All the while, Sovereign regathers his strength in an ancient fortress. Enthralled cultists swell his ranks. Disillusioned riders flock to his cause.
And his unwilling servant Osric Agravain scours the land for dragon eggs. There are new types of magic to be discovered, and Sovereign intends to control them all.
Only the mysterious half-dragon Rake has a plan to stop Sovereign. To pull it off, he's going to need a team.
My Review
(4.25 out of 5 )
Unbound is the second installment in the Songs of Chaos series, written by Michael R. Miller, being the direct sequel to Ascendant. And honestly, it feels like a step up at all levels, starting from passing from a single POV used in book 1, to making this second story one following multiple POVs, including the villains to being this a more complex story, expanding the world in the process.
Holt Cook and Ash saved the kingdom against all the odds, becoming outcasts in the process, and now are in a quest trying to unite the Elder Dragons against Sovereign and the scourge. His only option is to progress in their bond, while surviving the persecution of the riders and Soreveign's servants.
Talia and Pyra have returned to Feorlen, accepting Talia the role of rider queen, something unacceptable for the Order. Her councilors are not willing to hear her warnings about the danger Soreveign and the scourge are from the kingdom, and other countries are threatening to enter into war against them unless Talia navigates this complex situation with mastery.
Sovereign intends to discover new dragon powers, after what happened in the meeting with Holt and Ash, using his servant Osric as his tool, even against his will. More and more riders and servants are uniting his ranks.
But the half-dragon Rake seems to have the plan to stop Sovereign, needing to assemble a team to strike on the fortress, and at the same time, will act as a new mentor for Holt and Ash. They need to strengthen their bond, and Rake is prepared to do what will be necessary.
The addition of several POVs to this story helps create a more epic feeling while reading it, making the spectators more conscious about the real threat Sovereign is for our riders. At the same time, being able to know more about the villain and his plans works well as a way to give him more depth.
At the core, we are still reading a high fantasy story, with some progression elements, but I have to say they are well integrated into the plot, feeling natural to the world, becoming almost imperceptible once we are immersed.
Pacing is what I felt seemed a little bit slow, being probably the aspect I personally liked less about reading this book. While it picks up and becomes faster once we pass the first half, Miller takes his time to put all the details into the story.
Unbound is definitely a great sequel to Ascendant, improving many aspects of the first book, and becoming a great preparation for the third book, Defiant; personally, I can't wait to see the next battle against Sovereign. If you like high fantasy with dragon riders, and strong bonds with companions, I will definitely recommend you to give a try to Songs of Chaos.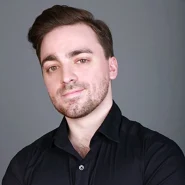 Michael R. Miller
Michael grew up on the gray, wet, and wild west coast of Scotland.
He began writing his debut book, The Reborn King, when he was 10. Old paper copies of terrible opening chapters may still be found in a drawer back home. Thankfully those early drafts never saw the light of day. In 2015 he renewed his writing efforts and released The Reborn King in November of that year.
Since then he has sold over 250,000 books, hit numerous Amazon bestselling charts, including the top 100 of ALL books on Amazon.com and Audible.com. A scene from his first book was included in the London Academy of Music & Dramatic Arts Exam Anthology for Performance in 2019.
He has worked at Bloomsbury Publishing and co-founded the digital publisher Portal Books. He's also spoken on BBC Radio Scotland on Self-Publishing.