Under The Lesser Moon (The Marked Son #1), by Shelly Campbell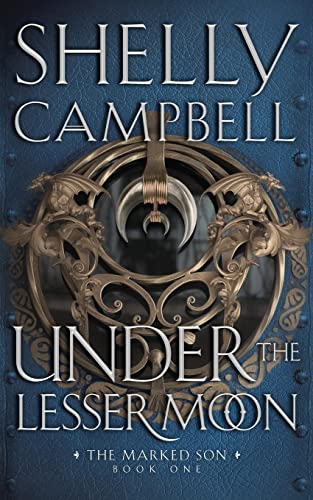 Synopsis:
'Dragons once led our people across the wastelands, away from storms, and toward hunting grounds.'
That's what the elders say, but eleven-year-old Akrist has squinted at empty skies his whole life. The dragons have abandoned them, and it's Akrist's fault. He's cursed. Like every other firstborn son, he has inherited the sins of his ancestors. In his camp, he's the only eldest boy left. Something happened to the others.
Something terrible.
When Akrist befriends Tanar, an eldest boy from another tribe, he discovers the awful truth: they're being raised as sacrifices to appease the Goddess and win back her dragons. The ritual happens when the dual moons eclipse. Escape is the only option, but Akrist was never taught to hunt or survive the wastelands alone. Time is running out, and he has to do something before the moons touch.
Under The Lesser Moon is the first book in the Marked Son series, by Shelly Campbell, one of the SPFBO9 entries. A character-driven story, narrated with a great immersive voice, in a sort of Stone Age fantasy world, following the life of Akrist, a boy who is experiencing a really difficult existence due to the belief system of his tribe. As a small note, I read this book in audiobook format, and I have to say that Ryan Haugen's narration definitely enhances the experience of this novel.
Akrist is a daeson, a cursed son, a boy who is marked for sacrifice by his tribe, having a status that makes him be rejected by the rest; his tribe believes that firstborns inherit the sins of their ancestors, and they need to be sacrificed on specific circumstances to bring back the favour of dragons.
When Akrist discovers the truth thanks to a boy from another tribe, time starts racing for him. His only option consists of fleeing to the wastelands before the two moons touch between them, and for that, he needs to learn how to survive there; while the odds are not in his favour, Akrist proves he's a real fighter, gaining soon another purpose in his life, helping other in his situation.
Campbell narrates this using a first-person style, which results in a super immersive story, especially from the side of Akrist. We get a really well-developed main character, as we are literally inside his head, experiencing his suffering and struggles; but as a consequence of this decision, it is true that secondary characters end up being a little bit plain.
The world is extremely original, a sort of secondary world inspired by the Stone Age, which is a relatively unexplored setting in the genre, with several creatures and tribes, each one with its own belief system. It feels alive due to the amount of detail Campbell puts in the book, and the grittiness and darkness of the narration combine perfectly with this kind of world.
The pacing is really agile, making the book feel extremely short in comparison with its real length. There is no space for dull moments, despite I would say I was not a big fan of the romance components at some points (but I can understand why they are there).
Under The Lesser Moon is a marvelous dark and gritty fantasy, perfect for fans of The Clan of the Cave Bear and grimdark fans in general. Certainly, I want to see how Akrist's story continues in Voice of the Banished.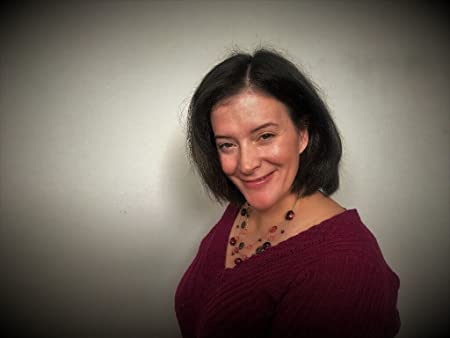 Shelly Campbell
At a young age, Shelly Campbell wanted to be an air show pilot or a pirate, possibly a dragon and definitely a writer and artist. She's piloted a Cessna 172 through spins and stalls, and sailed up the east coast on a tall ship barque—mostly without projectile vomiting. In the end, Shelly found writing stories and drawing dragons to be so much easier on the stomach.
Shelly's tales are speculative fiction, tending toward literary with dollops of oddity. She enjoys the challenge of exploring new techniques and subject matter, and strives to embed inspiring stories in her writing and art.