Wistful Ascending (Hybrid Helix #1), by JCM Berne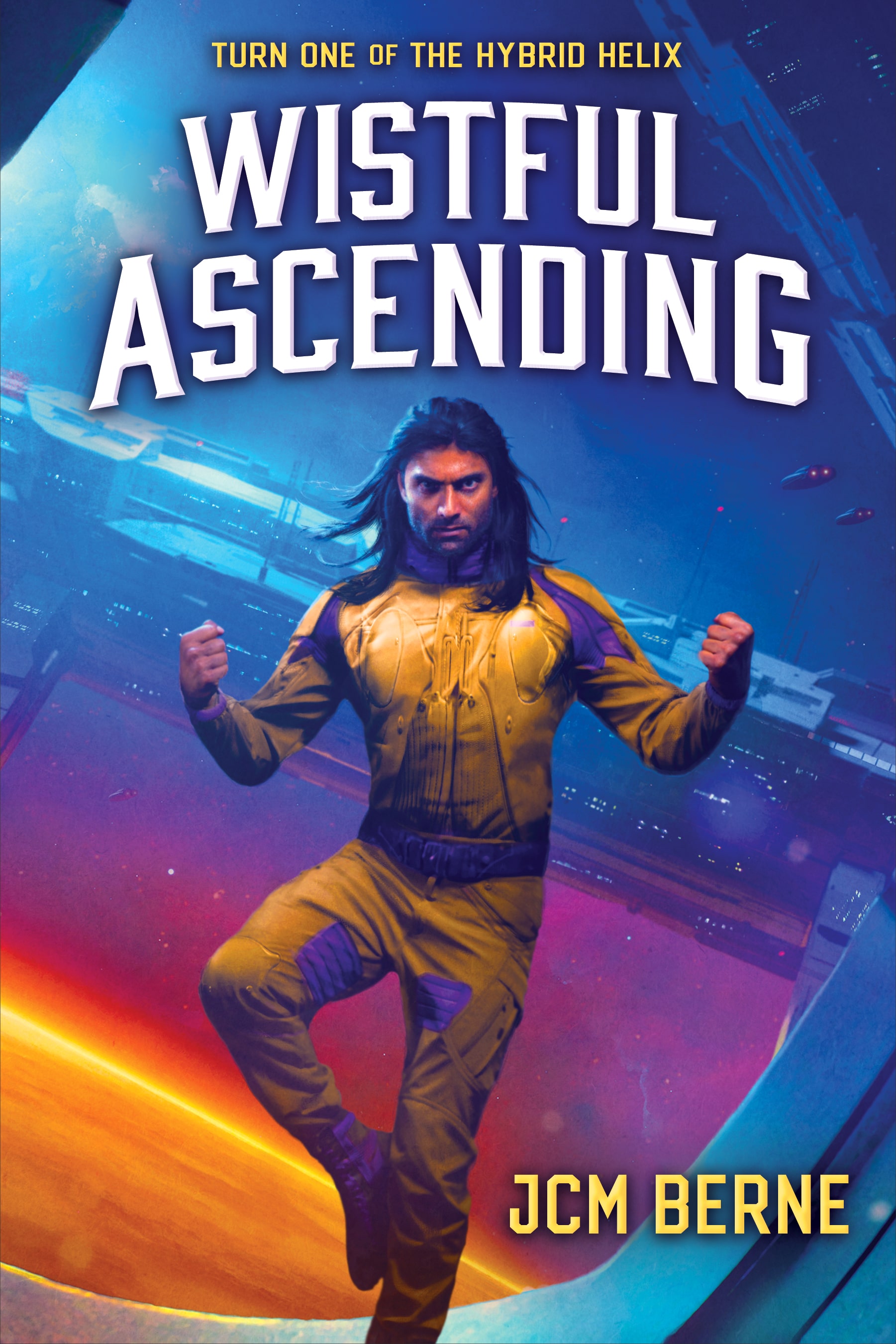 Synopsis:
A superhero space opera for grownups.
For fans of Guardians of the Galaxy or Invincible.
Like Dragonball Z but wish it had a little more hard science fiction in it?
The il'Drach Empire spans half a galaxy, built on the feet and fists of their Powered hybrid children.
At eight Rohan of Earth learned that he was only half human. By sixteen he was an active superhero, using his inherited powers to fight crime, in mask and spandex. At twenty-two he left his home to fight for his father's people, expanding the il'Drach Empire and protecting it from local and interdimensional threats. At thirty-two, exhausted by ten years of ruthless warfare, he retired to Wistful, a vast sentient independent space station, to try to live a normal life.
With a steady job, someone far out of his league to date, and the most cosmopolitan selection of fine dining in the sector, things are looking up. Then a long-dormant wormhole in Wistful's system is opened by a ship full of refugees, drawing unwanted attention from the Empire. The appearance of the refugees sets off a chain of events that will force Rohan to confront his checkered past and cast doubt on whether he can ever leave behind his violent warrior heritage.
To keep his friends safe, and himself in one piece, Rohan has to face giant insects, body-skipping assassins, vengeful armored aliens, an inquisition of intelligent bears, and a team of his fellow hybrids. The open question is whether tapping into his savage alien powers will end up destroying the peaceful life he has been trying to build.
Disclaimer: I received an eARC to participate in this tour with Escapists Book Tours. This hasn't influenced either the score or the review.
Wistful Ascending is the first book in the Hybrid Helix series, by JCM Berne. Is the superhero space opera you didn't know you need until you read it, and honestly it was a really funny book, in the style of Guardians of the Galaxy. Rohan is a Hybrid (half-human, half-Il'Drach), who uses his superpowers to work towing ships in the dock of the Wistful spacial station; a sort of retirement after a life of Imperial service, trying to get the peace that he wasn't able to get in the past.
Early in the book, we get to see that Rohan is not the typical superhero, he's a witty and sarcastic character, somebody who will use humour as a resource to alleviate tension. What we can also perceive early is that he's immensely powerful, and that his only aspiration now is getting rest, and avoiding contact with the Empire. His peace gets interrupted once the wormhole next to the Wistful gets opened, and a ship of refugees from the other side of the Universe appears.
With this excuse, Berne starts an arc of first contact and shows us two things: the magnitude of Rohan's powers, as he enters combat with these newcomers, and another kind of alien, the Ursas. With not a big effort, he gets over the resistance of the Ursa, and even gets their respect, becoming one of their best friends. In the end, Ursas are just refugees, and they get integrated into Wistful with no major problems, outside of this first friction point. But the opening of this wormhole also attracts different companies, the kind of one Rohan doesn't really want.
At the same time, Rohan starts a romantic relationship with Tamara, who also has a secret that will cause several headaches to Rohan, and that will become an important part of the story in this novel (I want to avoid spoilers if possible). With all these excuses, Berne paints a really interesting universe, featuring excentric things such as kaiju in Tooth 3, the planet near Wistful, and which are the perfect excuse to show us one of the most spectacular scenes in the book.
While not a really complicated plot to follow, it's an engaging one, featuring several different sublines at the same time. Personally, I think at some point, it might become too convenient, but it's something I enjoyed. During all my reading time, I felt I wanted more, I wanted to continue reading, because it's a fun book, a novel that will make you laugh loud..
Honestly, I really enjoyed reading Wistful Ascending. There are several details left open that I hope JCM Berne resolves in the next books, which I also hope to read and review on this website because Rohan is such a charismatic character. If you liked shows like Guardian of the Galaxy and Invincible, Wistful Ascending is the perfect book for you!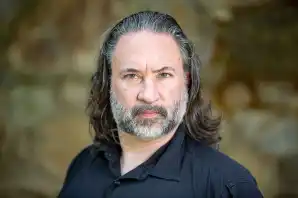 JCM Berne
JCM Berne has reached middle age without outgrowing the notion that superheroes are cool. Code monkey by day, by night he slaves over a hot keyboard to prove that superhero stories can be engaging and funny without being dark or silly.