Wormhole, by Eric Brown and Keith Brooke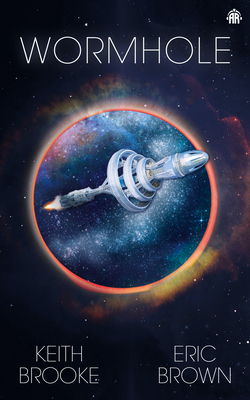 Synopsis:
An eighty-year-old cold case murder investigation that stretches across light years and risks the future of mankind's new home. A hard SF/crime crossover from two respected and well-likednames in SF.
2110. Earth is suffering major resource shortages, and the impact of climate change is peaking, with much of the planet's equatorial regions turned to lifeless desert and populations displaced. Colonies have been established on Mars and the Moon, but these cannot hope to sustain any more than a scant population of hundreds of citizens.
Attention has turned to the need to discover an extra-solar colony world.European scientists, using discoveries made at CERN, have identified the means of creating a wormhole in the space-time continuum, which would allow interstellar travel. However, to do so they must first physically transport one end of the wormhole to where they want it to be, so settingup a wormhole will always rely on physical travel first of all.
A ship is sent to Mu Arae, earth-like planet discovered 10 years before. It is a journey that will take 80 years, the crew, who will eventually set up the wormhole on the planet, kept in suspended animation. But only a few years into the trip, catastrophe strikes and the ship blows up en route, killing all aboard.2190, eighty years after the starship set out.
Gordon Kemp is a detective working in the cold case department in London. Usually he works on cases closed ten, twenty-five years earlier. Now, however, he has been assigned a murder investigation closed, unsolved, over eighty years ago. What he unearths will change history and threatens everything we know about what the powers that be have planned for Earth. The tragedy that befell the ship 80 years before is not what it seems and the past and the present are radically different to what everyone on Earth believes. We made the journey. Why has it been kept a secret?
My Review
(4.25 out of 5 )
Wormhole is the new sci-fi proposal by Eric Brown and Keith Brooke, mixing in the same pack an excellent amount of police plot, all of these set in a relatively near future, allowing them to make an insane amount of speculative worldbuilding. Even being set in the future, you could guess how this hypothetical Earth has evolved since our time.
The story can be divided into two parts/times. In the first one, we are going to be following Kemp and Dani, two members of the police which are specialized in cold cases, cases that happened years ago, usually ten or twenty years. Even accustomed to this period of time, they get surprised once they get assigned to solve a case that happened eighty years ago. And why is this case really important? Because the main suspect is traveling to Mua Arae II, in suspension, and it will be reanimated soon.
The excuse to introduce the hard sci-fi elements is here, as we soon get to know that the Strasbourg has ended its travel to this planet, and thanks to really advanced technology, a wormhole between Mu Arae II and the Earth gets established, allowing Kemp to travel from London to the base where the crew members are staying while they continue researching the planet. As a secondary sub-plot to our main story, the exploration of this new planet isn't really going as smoothly as the crew could think, and an epidemic gets started among them. Rita Cagnac gets lost in the process of getting to the base where Kemp is staying, adding more spice to it.
With Wormhole, we have an intriguing story in which the characters take the narrative weight. While the main plot revolves around Kemp, his investigation, and his evolution as a character, we can also see some spots showing that maybe the official version of what happened to the Strasbourg may be hiding awful truths and obscure intentions.
Worldbuilding is made in a really interesting way, as Mu Arae II becomes an excuse to show how an alien planet could be, and how it can become dangerous just by probabilities to the humans involved in its exploration. The futurist world shown on the Earth is probably one of the best approaches I've seen to this theme, avoiding extreme inventions, going for a more continuist line, but allowing a certain space to innovations like wormhole technology and AIs.
Wormhole is a great novel by two experimented sci-fi writers and it shows. It is hooking from the first page, and soon gets you to think that maybe you are not being shown all the truth; combined with memorable characters as the Kemp and Dani duo makes this an excellent book, easily enjoyed by sci-fi fans.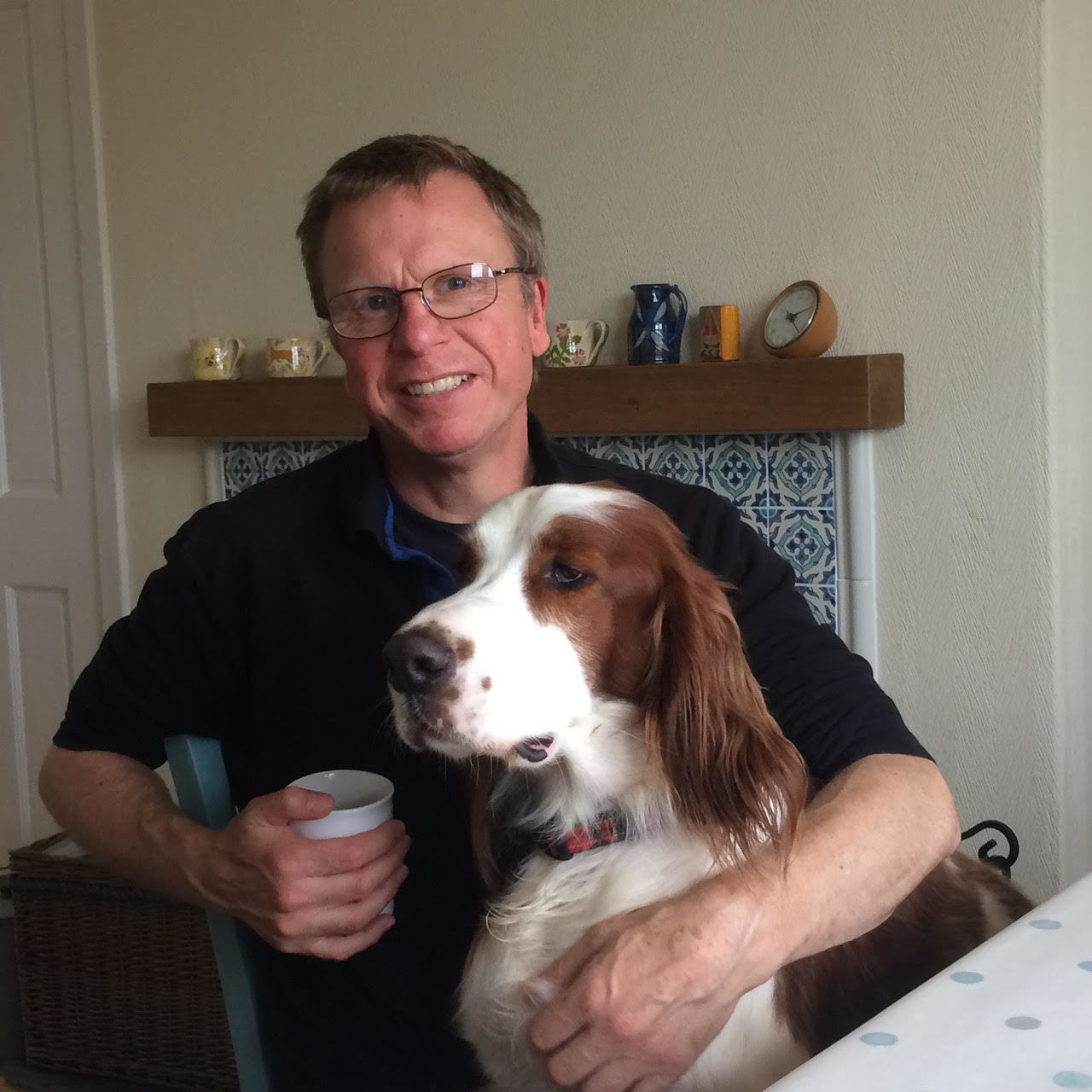 Eric Brown
Eric Brown was born in Haworth, Yorkshire, in May 1960, and began writing in 1975. In the 1980s he travelled extensively throughout Greece and Asia (some of his novels are set in India). His first publication was in 1982, when his play for children Noel's Ark appeared.
His career took off in the late 1980s with a succession of short stories in the magazine Interzone and other publications. His story "The Time-Lapsed Man" won the Interzone readers' poll for the most admired story of 1988, and an Eastercon short text award in 1995. He was voted the Best New European SF writer of the Year in the early 1990s and has subsequently won the British Science Fiction Award twice (for the short stories "Hunting the Slarque" in 1999 and "Children of Winter" in 2001).