Wrath from the Mountains (The Bane Sword Saga #2), by D.A. Smith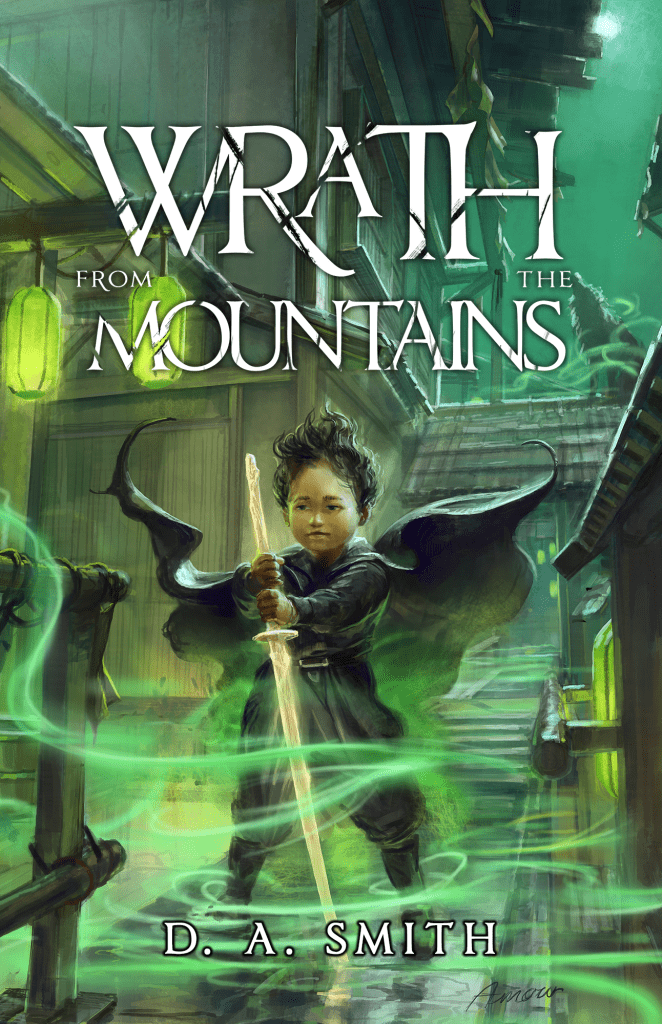 Synopsis:
She will spill her own blood again to bathe the land in theirs
Masako has brought Basho to its knees. The Lord Council are shattered, but they won't remain so for long; the capital, Orika, is occupied by a foreign force; the God of Greed has turned his attention to the realm of men, and the mountains have awakened, the Demons come.
With her strength dampened, her rage a fire burnt out, will Masako find allies in old enemies, and strength again in her curse? It must be done before the armies of the Lord Council, at the head of the Slow Bear of the Okami, crush her into oblivion.
My Review (4.75 out of 5 )
Wrath of the Mountains is the second book in the epic fantasy The Bane Sword Saga, by D.A. Smith. A direct continuation of what happened in The Blood of Outcasts, we are back in the land of Basho, being Orika occupied by the foreign forces, Masako as a prisoner of them and with her blood rage sealed. Without an election, she embarks on a difficult mission while trying to recover her old self.
Masako has returned, but it's a different person than the anti-heroine we cheered for in The Blood of Outcasts, fueled by rage in a vengeance quest; Masako's powers have been sealed, things looking bad for her, and honestly, the stakes in this book are quite different from what they were. The plot is quite becoming a confrontation between the forces of demons and god.
At the same time, another POV that comes back in this novel is Jinto, being quite different from how Masako behaves. Jinto is also an occasion to explore better the world of Basho and how the shamanic magic words, and honestly, getting to know better this character is always a motive of joy.
The elements that I personally loved on TBoO are back, and honestly, it feels like they even have improved. The way Smiths writes creates several scenes full of visual charge, creating the perfect tension that precedes an epic scene, similar to what you can feel sometimes in a Kurosawa film. Political intrigues are back on the menu, and so are the katana fights, without losing the epic touch they had. The exploration of different themes such as dealing with grief and pain, and the feeling of loss or defeat is also an important part of the plot.
Despite being a long book, it felt quite short, as the pace feels really on point. While there are slower sections, they usually end up having a payoff that justifies it, being recurrent the motive of building a base that can be used to improve how the subsequent scenes hit you. Definitely, the saga is growing, gaining traction in the next books.
I absolutely loved Wrath from the Mountains, and I recommend it (and by extension TBoO) to anybody who is looking for an epic fantasy with clear Japanese inspiration; if you look for strong characters, this is also your perfect saga. By my side, I can just wait to see what more has Dan prepared for us in our next return to Basho.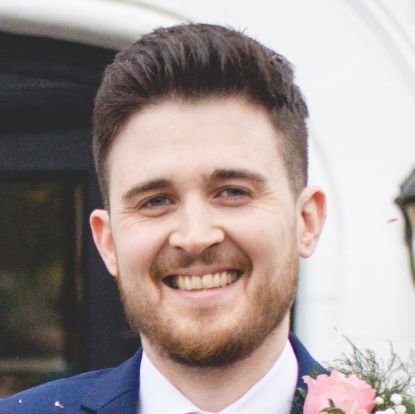 D.A. Smith
I've been writing for as long I can remember, drawing first and adding stories to them, building worlds and places for my characters to belong in, but that wasn't enough. As an avid SFF reader, that consumes way more books than I have shelf space for, I thought it was time I turn my hand to being a novelist.
I wrote my first novel a few years ago, which has yet to see the light of day (nor ever will), and found that writing is in my blood, my passion, so I've stuck to it. Ever since I've been tinkering away with short stories and a few novels that I'm proud of, I've got a few trunked, and one seeking an agent, but I'm very proud of The Blood of Outcasts, it's my love letter to Rurouni Kenshin, the comics I read, and everything SFF.
I'm an English Linguistics and Language graduate working in journal publishing, and this would be my debut; I also review SFF novels for FanFiAddict and my short fiction has appeared in 'Pride: The Worst Sin of All' (Black Hare Press, 2020). I've also had work narrated live on air at Pop-up Submissions.